Sunday, September 25, 2005


And now a post more in keeping with this blog!

Este es muy rapido porque vamos a Granada mañana.
Estamos en España una semana. Estamos comprado una casa en Andalucia, cerca a Granada, y necesitamos escribir todas los documentos.

Cuando estamos en Granada, esperamos ver todos las cosas en la ciudad y sacamos muy fotos. Espero que tenemos el tiempo para este.

Mi españa no es muy bien, pero la intento conseguir!
posted by summersun70 at 10:04 AM

0 Comments:
About Me
Name:
summersun70
Location:
United Kingdom
View My Profile
Previous Posts
Something to consider..........
Justice............
Estoy aprendiendo espanol .........pero much lento...
I must get the decorating done!
Granada
Moving On
Archives
September 2005
October 2005
November 2005
December 2005
January 2006
February 2006
March 2006
April 2006
May 2006
June 2006
October 2006
Links to Other Sites
Blogger


Subscribe via Email



Powered by Yutter


Join the Blue Ribbon Online Free Speech Campaign!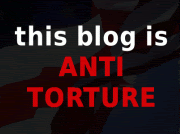 Join Us!
Join Us!


BlinkBits
BlinkList
Blogmarks
del.icio.us
Digg it
feedmelinks
Furl
Linkroll
ma.gnolia
Netvouz
Onlywire
RawSugar
reddit
Shadows
Simpy
Spurl
Yahoo MyWeb