Saturday, September 10, 2005
Moving On

This is a blog spot to talk about our move to Spain and to publish pictures of our move.
The Picture here is of Granada, the City near our new home in Andalucia, Southern Spain. It's a great city and we hope to spend time there when we make out move.
But more about all this in future posts.
posted by summersun70 at 10:04 PM

2 Comments:
Hey Summer

Just thought I'd drop by your Blog...Spain, eh? Must be a real beautiful country.
I had a friend who went there back in the late '70s, he was a big time Salivdor Dali fan and just had to go to the places that Dali had been to. I also had a relative who spent several months there, she said it was "the best place to be..."
I'd like to go one of these days, will be looking forwards to more of your adventure in moving and pictures!
9:12 AM
Hi enoch!
Hope you manage to get to Spain one day.
You'll love it, I'm sure.
8:02 AM
About Me
Name:
summersun70
Location:
United Kingdom
View My Profile
Previous Posts
Archives
September 2005
October 2005
November 2005
December 2005
January 2006
February 2006
March 2006
April 2006
May 2006
June 2006
October 2006
Links to Other Sites
Blogger


Subscribe via Email



Powered by Yutter


Join the Blue Ribbon Online Free Speech Campaign!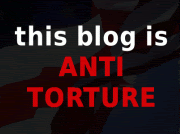 Join Us!
Join Us!


BlinkBits
BlinkList
Blogmarks
del.icio.us
Digg it
feedmelinks
Furl
Linkroll
ma.gnolia
Netvouz
Onlywire
RawSugar
reddit
Shadows
Simpy
Spurl
Yahoo MyWeb