Saturday, October 15, 2005


American Girl and Women's Rights

Conservatives diss American Girl

By David Crary
Associated Press
October 15, 2005
Excerpts from: TheCapitolTimes

NEW YORK -- American Girl, manufacturer of a highly popular line of dolls and children's books, has become the target of conservative activists threatening a boycott unless the toy maker cuts off contributions to a youth organization that supports abortion rights and acceptance of lesbians.

The protest is directed at an ongoing American Girl campaign in which proceeds from sales of a special "I Can" wristband help support educational and empowerment programs of Girls Inc., a national nonprofit organization which describes its mission as "inspiring girls to be strong, smart and bold."

American Girl, whose often patriotic products have long had a loyal following among conservatives, issued a statement Friday defending its support of Girls Inc. and assailing the protest campaign.

………………….

The Mississippi-based American Family Association, in a campaign launched Wednesday, is urging its members to demand that American Girl halt support for Girls Inc., which it called "a pro-abortion, pro-lesbian advocacy group."

…………………..

The Pro-Life Action League, a Chicago-based anti-abortion group, also is asking supporters to contact American Girl to express dismay. The league's executive director, Ann Scheidler, said her organization might call for a boycott of American Girl's products and organize picketing at its stores in Chicago and New York if the company doesn't sever ties with Girls Inc.

……………………..

Girls Inc., which traces its roots back to a center founded in Waterbury, Conn., in 1864, serves about 800,000 girls a year, many of them black or Hispanic and most from low-income families.

The "advocacy" page on its Web site lists some of the positions that roused conservative ire - for example, a clear endorsement of the 1973 Roe v. Wade court decision establishing a woman's right to abortion.

Girls Inc. also supports a girl's right to have access to contraception and pledges support for girls dealing with issues of sexual orientation.

…………………

One of the protest coordinators, American Family Association special projects director Randy Sharp, said the campaign was noteworthy because American Girl's products have long been favored by conservatives. …………

"Now we find they're teaming up with Girls Inc., which supports the very things we oppose. It's very troubling."

Sharp said the AFA was not yet ready to call for a boycott, but he predicted that many conservative families, including his own, would be reluctant to keep buying American Girl products. "I think no question this will have a financial impact on American Girl," he said.

Comments:

This is so bad. I wonder whether American Girl directors will eventually cave in to the demands of the religious right …………… It would hardly be surprising when you consider how much their profits could be hit by this campaign,

The religious right in the US have such power nowadays (and is gaining ever-increasing power with Government assistance) that it is truly frightening.

And all the rights that women have fought long and hard for are being eroded.

Soon it will be too late for ordinary, thinking Americans to fight back. And what happens in the US today often happens in the UK the next ………….

The religious right truly scare me.
posted by summersun70 at 9:07 AM

0 Comments:
About Me
Name:
summersun70
Location:
United Kingdom
View My Profile
Previous Posts
Care and share alike
Lies allegations and smog
Another day of 'tough talking'......
Lie Detectors?
Lennon versus McCartney
On Becoming an 'Ex-Pat'
Beasts of prey
Cynical?
Bush considers using military against avian flu ou...
No surprises...........
Archives
September 2005
October 2005
November 2005
December 2005
January 2006
February 2006
March 2006
April 2006
May 2006
June 2006
October 2006
Links to Other Sites
Blogger


Subscribe via Email



Powered by Yutter


Join the Blue Ribbon Online Free Speech Campaign!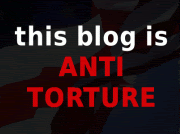 Join Us!
Join Us!


BlinkBits
BlinkList
Blogmarks
del.icio.us
Digg it
feedmelinks
Furl
Linkroll
ma.gnolia
Netvouz
Onlywire
RawSugar
reddit
Shadows
Simpy
Spurl
Yahoo MyWeb