Saturday, October 22, 2005


As Sick as a Parrot?



Bird flu found in quarantined parrot in UK

By Andrew Grey

From: msnnewsbox

LONDON (Reuters) - A parrot that died in quarantine in Britain had contracted bird flu but officials do not yet know if it was the lethal strain which has sparked alarm in Europe in recent weeks, the Agriculture Ministry said.

Traces of the highly pathogenic H5 avian flu virus were found in the parrot imported from Suriname, South America, and held with other birds from Taiwan, a ministry statement said.

"We've got a lot of work going on in investigating the background to this very important development," Britain's chief veterinary officer Debby Reynolds said. "The parrot was in quarantine (and) the birds have been culled in quarantine.

Reynolds said disinfection of the quarantine area was complete and further tests were now being carried out.

The government said it did not yet know if the virus was of the H5N1 strain, which has killed more than 60 people in four Asian countries since breaking out in late 2003 in South Korea.

It has now reached as far west as European Russia, Turkey and Romania, tracking the paths of migratory birds.

H5N1 has triggered widespread concern because it can transfer to humans in some cases, although only if they have had prolonged and close contact with infected birds, and some experts fear it could mutate to transfer between humans.

Reynolds said it should take a "small number of days" to determine whether the parrot had H5N1. It would be the first case of the strain recorded in Britain, although the parrot was not officially inside the country as it was in quarantine.

Hugh Pennington, a leading microbiologist, said bird flu posed no risk to human health in Britain for now and the case should be simple to tackle as the parrot had been in quarantine.

"It should be very, very easy to nip this particular problem in the bud as we have done in the past with bird flu," he said.

"Bird flu comes to Britain every now and then and it's always been controlled ... by a slaughter policy of birds who the infected birds have met and it hasn't spread into the general bird population of the country," he told BBC News 24 television.

Professor Colin Blakemore, chief executive of the Medical Research Council, said people should be less concerned than if bird flu had been discovered in a migratory bird.

"Clearly birds in quarantine are not in contact with domestic birds, with farm birds in this country. That is the area of infection one should be worried about," he told BBC Radio on Saturday.

The parrot was part of a mixed consignment of 148 birds that arrived on September 16, the ministry said. They were held with another consignment of 216 birds from Taiwan.

An official with Suriname's Ministry for Natural Resources said the government had not issued any permits for export of animals to England this year, adding veterinary specialists checked birds' health before granting such permits.

The bird had been held in a secure quarantine unit and all the birds there were being culled, Britain's ministry said.

The small number of people who had been in contact with the birds were receiving antiviral treatment as a precautionary measure, the statement added.

"It is very difficult for humans to contract avian influenza. However, the necessary actions to protect human health have been taken in this instance," the ministry said.

"The confirmed case does not affect the UK's official disease-free status because the disease has been identified in imported birds during quarantine," Reynolds said.

Comments:

So, let's get this straight:

1) The H5N1 strain of Avian Flu has killed around 60 people in four Asian countries in 2 years ………..

Well, obviously it was terrible for the people who died, and for their families. But 60 people in 4 countries over 2 years cannot be considered exactly startling figures. It is like a particle of one small grain of sand when compared to the number of people who die every day on our roads. It is like a blip in the ocean compared to the number of people who die every day from Cancer and Heart Disease. And it is like a speck of paint on a massive painting when compared to the number of troops and civilians killed in Iraq over the same period of time.

2) We do not know yet whether the parrot had the H5NI strain or not.

3) The bird was in quarantine. A system that has worked exceptionally well in Britain for years. There is no reason to think it will not work just as well this time.

4) Bird flu can be contacted by individual humans only if they have prolonged contact with an infected bird. And, the people in contact with the parrot have been treated as a precautionary measure.

5) A strain of the disease that may be passed from human to human has not developed yet.

6) Bird Flu has come to Britain several times before and has always been controlled before. So there is no reason to think things will be any different this time around.

As John Cleese so famously said, "This is a dead parrot! …….."

And that's all it is.

So why does MSN choose to place this at the top of their UK news bulletins?


One may indeed wonder …….






posted by summersun70 at 2:37 AM

0 Comments:
About Me
Name:
summersun70
Location:
United Kingdom
View My Profile
Previous Posts
Paranoid. Moi?
Save Roe Campaign
What Bush really meant ...........
Doing the maths .........
American Girl and Women's Rights
Care and share alike
Lies allegations and smog
Another day of 'tough talking'......
Lie Detectors?
Lennon versus McCartney
Archives
September 2005
October 2005
November 2005
December 2005
January 2006
February 2006
March 2006
April 2006
May 2006
June 2006
October 2006
Links to Other Sites
Blogger


Subscribe via Email



Powered by Yutter


Join the Blue Ribbon Online Free Speech Campaign!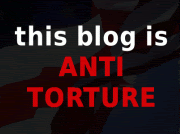 Join Us!
Join Us!


BlinkBits
BlinkList
Blogmarks
del.icio.us
Digg it
feedmelinks
Furl
Linkroll
ma.gnolia
Netvouz
Onlywire
RawSugar
reddit
Shadows
Simpy
Spurl
Yahoo MyWeb