Wednesday, October 19, 2005


Save Roe Campaign

"Harriet Miers has been nominated to the U.S. Supreme Court. And our rights are at risk.
She has already stated support for amending the U.S. Constitution to ban abortion except when necessary to save the life of the woman.
And she has endorsed radical restrictions on reproductive freedoms that Americans have relied on for decades.
Pass this message on to your friends and colleagues, and invite them to join the Planned Parenthood campaign to Save Roe."
…………………….

There's nothing I can do here in the UK, but I'm posting this link here for anyone in the US who might see it and want to join the campaign:

http://www.ppaction.org/saveroe/join-forward.tcl

posted by summersun70 at 4:38 PM

0 Comments:
About Me
Name:
summersun70
Location:
United Kingdom
View My Profile
Previous Posts
What Bush really meant ...........
Doing the maths .........
American Girl and Women's Rights
Care and share alike
Lies allegations and smog
Another day of 'tough talking'......
Lie Detectors?
Lennon versus McCartney
On Becoming an 'Ex-Pat'
Beasts of prey
Archives
September 2005
October 2005
November 2005
December 2005
January 2006
February 2006
March 2006
April 2006
May 2006
June 2006
October 2006
Links to Other Sites
Blogger


Subscribe via Email



Powered by Yutter


Join the Blue Ribbon Online Free Speech Campaign!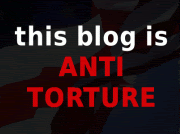 Join Us!
Join Us!


BlinkBits
BlinkList
Blogmarks
del.icio.us
Digg it
feedmelinks
Furl
Linkroll
ma.gnolia
Netvouz
Onlywire
RawSugar
reddit
Shadows
Simpy
Spurl
Yahoo MyWeb