Saturday, October 01, 2005


Societes worse off with 'God on their side'

RELIGIOUS belief can cause damage to a society, contributing towards high murder rates, abortion, sexual promiscuity and suicide, according to research published today.

According to the study, belief in and worship of God are not only unnecessary for a healthy society but may actually contribute to social problems.

By Ruth Gledhill, Religion Correspondent for The Times September 27, 2005 (Britain)

See the rest of this article here: http://www.timesonline.co.uk/article/0,,2-1798944,00.html

This, to me, is something that should be apparent to any free thinker who studies World events.
Not only does religious belief cultivate in its followers a false sense of 'worthiness' (the "we are better than you" mentality), but, by doing this, it also cultivates a system of scapegoating, marginalising, and victimising ("if you are not 'one of us', then you are dangerous and we must protect ourselves against you").
Religion is also cynically used by those who wish to control others for their own ends. One only has to look at how the political right in the US also claim to have 'God on their side' when they wish to prove a political point or bring in a new, oppressive law.
And, of course, more wars have been fought in the name of religion (and that can be any religion) than in any other name.
As Marx said "Religion is the opium of the masses". He was right.



posted by summersun70 at 6:44 AM

2 Comments:
Hi Summersun
greetings from greenest Ireland, I wonder how long it will take for the current relgious fad to wear off. As overall literacy and general level of education increases one would expect to see a fall off in religion in general.

I have a few anti-god poems, maybe this is somewthing that could be promoted, anti-god demonstrations like in anti-war :-)

http://irishpoet.blogspot.com/2005/09/woman-gods.html

Regards
Drax
6:55 AM
Hi Drax
I must read those anti-god poems :)
4:57 PM
About Me
Name:
summersun70
Location:
United Kingdom
View My Profile
Previous Posts
And now a post more in keeping with this blog!
Something to consider..........
Justice............
Estoy aprendiendo espanol .........pero much lento...
I must get the decorating done!
Granada
Moving On
Archives
September 2005
October 2005
November 2005
December 2005
January 2006
February 2006
March 2006
April 2006
May 2006
June 2006
October 2006
Links to Other Sites
Blogger


Subscribe via Email



Powered by Yutter


Join the Blue Ribbon Online Free Speech Campaign!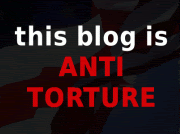 Join Us!
Join Us!


BlinkBits
BlinkList
Blogmarks
del.icio.us
Digg it
feedmelinks
Furl
Linkroll
ma.gnolia
Netvouz
Onlywire
RawSugar
reddit
Shadows
Simpy
Spurl
Yahoo MyWeb