Saturday, November 19, 2005


At Last Some Good News

After an unacceptable delay by Western Nations in providing aid, it appears that Pakistan's appeals for more help following the dreadful earthquake in and surrounding Kashmir have finally been acknowledged.

The following news was reported today:

Quake-hit Pakistan exceeds aid target

By Zeeshan Haider

From: newsboxmsnuk 19.11.05


ISLAMABAD (Reuters) - The world boosted aid pledges for quake-devastated Pakistan to $5.8 billion (3.4 billion pounds) on Saturday after the United Nations warned there could be a second disaster as survivors face the bitter Himalayan winter.

The sum exceeds Pakistan's target of $5.2 billion for recovery and reconstruction after the earthquake which killed more than 73,000 and left hundreds of thousands homeless.

"The results were better than expected ... we have received pledges worth $5.827 billion," Prime Minister Shaukat Aziz told a news conference after an international donors meeting in Islamabad.

Pakistan had been about $3 billion short of what it needed to rebuild houses, schools, hospitals, water and energy supplies, roads and civic administration.

Aziz said $3.9 billion of the aid pledged was soft loans and $1.9 billion was grants.

The new pledges came after UN Secretary-General Kofi Annan warned that survivors would die unless relief funds came soon.

"The pitiless Himalayan winter is almost upon us and growing more and more severe every week," Annan told the conference which opened with harrowing video of quake damage and survivors.

"We must sustain our efforts to keep people as healthy and as strong as possible until we can rebuild," he told representatives from about 50 donor countries.

Pakistan's President Pervez Musharraf praised old rival India for its help and appealed to it to seize the opportunity the quake had given the two countries to resolve their dispute over Kashmir, the region hit hardest by the quake.

"Let us together solve the Kashmir dispute once and for all," Musharraf said.

The neighbours have agreed to open five points on their heavily militarised, disputed border in Kashmir to help relief efforts and allow divided families to meet.

Two dozen Kashmiris from the Indian side walked across the heavily militarised frontier on Saturday - the first time in nearly 60 years people had been allowed to cross on foot.

The October 8 quake left 500,000 homeless and affected 3.3 million in Pakistani Kashmir and North West Frontier Province. About 1,300 people were killed on the Indian side of Kashmir.

LOST GENERATION

Rich nations and multilateral lenders pledged the lion's share of the extra aid, but even impoverished countries such as Afghanistan and Bangladesh made contributions.

Thanking donors, Musharraf said it was now the turn of Pakistanis, at home and abroad, to ensure aid needs were fulfilled.

"I know that we are going to spend about $6 billion," he said. "Now that is a shortfall which we will make through government efforts and this is where I feel the people of Pakistan ... need to come forward.

Musharraf told the conference of a "lost generation", referring to how the quake destroyed schools, entombing classrooms. The quake killed an estimated 35,000 children. A total of 400,000 homes and over 10,000 schools need to be rebuilt, he said.

Aid agencies say the relief effort is more daunting than for Asia's tsunami. Helicopters are the only way to reach many survivors living high in the mountains.

The Asian Development Bank and World Bank each pledged about $1 billion in financial aid, mostly in soft loans, and the Islamic Development Bank doubled its financial aid to about $500 million for rebuilding infrastructure.

"The scale of the catastrophe is stunning," Asian Development Bank chief Haruhiko Kuroda told the conference.

The World Bank said Pakistan's poverty-reduction plan would be at risk without more aid. China and Saudi Arabia together announced soft loans and grants worth more than $600 million.

The United States added another $200 million in cash, a targeted $100 million in private donations and said the value of its military relief support had climbed to $110 million.

Britain gave another 70 million pounds, and the European Union pledged $110 million in addition to about $200 million pledged individually by its member nations.

Japan said several hundred million dollar yen-loans would be made available for projects and China offered to help set up a national network of seismic centres to warn of future quakes.

Musharraf proposed naming new villages after the donors that paid for their construction, and called on cities round the world to adopt a district in the earthquake zone.

(Additional reporting by Simon Cameron-Moore)

My Comments:

Now let's just hope that the aid is on time to help the thousands of earthquake victims in Kashmir, Pakistan and India, are that the pledges are kept to, with no 'extra conditions' attached to them by certain Western Nations.

We can only hope.

posted by summersun70 at 9:48 AM

0 Comments:
About Me
Name:
summersun70
Location:
United Kingdom
View My Profile
Previous Posts
More 'control tactics'?
The Debate on ID Cards
What Should We Be Telling our children?
Breach of Trust?
Blair Used Police For Politics - suggestion
It's not going to be easy ....
At Last!
Photobucket
As Sick as a Parrot?
Paranoid. Moi?
Archives
September 2005
October 2005
November 2005
December 2005
January 2006
February 2006
March 2006
April 2006
May 2006
June 2006
October 2006
Links to Other Sites
Blogger


Subscribe via Email



Powered by Yutter


Join the Blue Ribbon Online Free Speech Campaign!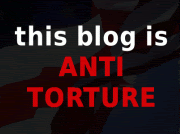 Join Us!
Join Us!


BlinkBits
BlinkList
Blogmarks
del.icio.us
Digg it
feedmelinks
Furl
Linkroll
ma.gnolia
Netvouz
Onlywire
RawSugar
reddit
Shadows
Simpy
Spurl
Yahoo MyWeb