Saturday, November 12, 2005


Breach of Trust?

Ex-officials join attack on Meyers

From: msnnewsbox

LONDON (Reuters) - Two former top civil servants have joined the attack on Britain's former ambassador to Washington for publishing memoirs critical of the government's role in the lead-up to the Iraq war.

On Friday, Foreign Secretary Jack Straw said Christopher Meyer's revelations had undermined a key relationship between civil servants and ministers, branding his memoirs a "completely unacceptable" breach of trust.

Lord Butler, a former head of the civil service, said frank discussion in cabinet could be inhibited if ministers believed their opinions would be reported by officials later.

"I've always accepted that it's an obligation of the profession and it's in the interests of the profession that you maintain these confidences," he told BBC radio in comments broadcast on Saturday.

"I would like to see my colleagues and people within the civil service generally observe those conventions.

In his book "DC Confidential", Meyer says Prime Minister Tony Blair was "seduced by the glamour of U.S. power" and failed to use his influence in Washington to get the United States to draw up proper plans for the aftermath of the Iraq war.

Lord Armstrong, who led the civil service under Conservative leader Margaret Thatcher, said Meyer had made it more difficult for ministers to trust their officials.

"He has in my view breached the trust which should exist between civil servants and ministers and between ministers and civil servants, both ways," he told the BBC.

Straw questioned whether Meyer, ambassador to the United States from 1997 to 2003, could remain in his current job as head of the Press Complaints Commission.

My Comments:

I just wonder if there would have been a similar outcry about this 'breach of trust' if Meyer had published opinions that said the US and UK were justified in declaring war on Iraq?


But maybe I'm just a cynic ......?
posted by summersun70 at 10:36 AM

0 Comments:
About Me
Name:
summersun70
Location:
United Kingdom
View My Profile
Previous Posts
Blair Used Police For Politics - suggestion
It's not going to be easy ....
At Last!
Photobucket
As Sick as a Parrot?
Paranoid. Moi?
Save Roe Campaign
What Bush really meant ...........
Doing the maths .........
American Girl and Women's Rights
Archives
September 2005
October 2005
November 2005
December 2005
January 2006
February 2006
March 2006
April 2006
May 2006
June 2006
October 2006
Links to Other Sites
Blogger


Subscribe via Email



Powered by Yutter


Join the Blue Ribbon Online Free Speech Campaign!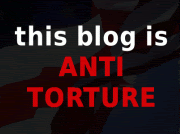 Join Us!
Join Us!


BlinkBits
BlinkList
Blogmarks
del.icio.us
Digg it
feedmelinks
Furl
Linkroll
ma.gnolia
Netvouz
Onlywire
RawSugar
reddit
Shadows
Simpy
Spurl
Yahoo MyWeb