Tuesday, November 22, 2005


Call Centre Irony

If anyone has, like me, discovered the 'joys' of calling your UK bank to discuss a problem with your account, only to find you are talking to a call-centre employee in India, speaking from a prepared script (which always ends with "Is there anything else I can help you with, insurance, financial advice…?"), will appreciate the irony of the following article:

Britons! Rush east to India, land of opportunity!

From: beyondthebeyond

Young Britons flock east to answer India's call-centre crisis

By Stephen Khan
Published in The Independent 13 November 2005

In a remarkable reversal, the subcontinent's telesales firms are eagerly recruiting British labour to fill a skills shortage

An army of British workers is being recruited to staff India's vast network of call centres because of a shortage of suitable candidates on the subcontinent.

In a remarkable reversal of the outsourcing that has seen thousands of jobs lost in the UK, telesales operations are looking to fill a skills gap in the east with young Britons willing to work on Indian wages.

And they are eagerly taking up the challenge. Both recent graduates and those with experience of working in British call centres are flocking to sign up for jobs in Bombay, Delhi and Bangalore that pay just ¿350 a month.

It might not sound like much, but many are finding that they can earn enough to live on for six months or a year before heading off travelling. Indeed, a stint in the call centres followed by a period mellowing out on Goa's beaches or touring the palaces of Rajasthan is becoming the fashionable way for single young Britons to spend a gap year.

However, with surveys suggesting that India's telesales industry will be short of more than 120,000 employees over the next two years, many of the newcomers are expected to stay on.

The clamour for jobs in India has reached such a level that agencies have been set up to place them with Indian firms.

One is Launch Offshore, founded by Tim Bond. "People are desperate to sample a slice of another way of life," Mr Bond said. His firm has close to 100 workers in India and expects to place more than 200 next year. Those who sign up are given flights out and accommodation as well as Indian wages.

Among the first to land in the subcontinent was Kenny Rooney, a 28-year-old from Livingston in Scotland. He had worked in a call centre at home, but after nine months in India says he does not want to return. "This is an incredible country," he said, speaking from Bombay. "I have had a brilliant time and met people from all over the world."

Young Britons of Indian origin are also finding the jobs offer them a chance to rediscover their roots. Among them is Hasmita Patel, who is also working in Pune. "This has been the best thing I've ever done," said Ms Patel, from Leicester. "It has really allowed me to see the country and get to know people. I've learned so much about myself."

My Comments:

Don't get me wrong. I have no complaint against people from any nation talking to me about my bank account – after all, most of us have to work somewhere. I actually feel sorry more than anything else for call-centre employees; they are working on the 'production lines' of the 21st Century.

But I do object to UK banks using call centre staff, who they know to be grossly underpaid and over-stressed, to 'cover their backs' and 'prove' that they are 'communicating with their customers'. Because what these banks are really doing is providing these poor workers with a script which varies not one jot from call to call, and is therefore completely unsuitable for the vast majority of customer enquiries. Thus the banks are placing the call centre workers in a situation where they are bound to receive abuse from the bank's understandably annoyed customers, while they themselves are benefiting from saving money and hassle.

The irony now is that 'Brits' themselves are joining the 'production line class' in India as part of their travels, and many of these Brits are graduates from middle class families, not the usual permanently underpaid call centre staff you find in most cities in the UK. They are all fleeing the constraints of the UK while they can. While on the other hand, Indian young men and women are, quite rightly, fleeing the constraints of call centre life while they can.

I'm not sure where this is going to lead us all, or if it really matters in the grand scheme of things, but the whole situation just strikes me as farcical in the extreme.
posted by summersun70 at 12:07 PM

0 Comments:
About Me
Name:
summersun70
Location:
United Kingdom
View My Profile
Previous Posts
Women and Rape in the UK
A Strange Idea of Justice
At Last Some Good News
More 'control tactics'?
The Debate on ID Cards
What Should We Be Telling our children?
Breach of Trust?
Blair Used Police For Politics - suggestion
It's not going to be easy ....
At Last!
Archives
September 2005
October 2005
November 2005
December 2005
January 2006
February 2006
March 2006
April 2006
May 2006
June 2006
October 2006
Links to Other Sites
Blogger


Subscribe via Email



Powered by Yutter


Join the Blue Ribbon Online Free Speech Campaign!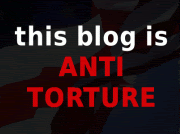 Join Us!
Join Us!


BlinkBits
BlinkList
Blogmarks
del.icio.us
Digg it
feedmelinks
Furl
Linkroll
ma.gnolia
Netvouz
Onlywire
RawSugar
reddit
Shadows
Simpy
Spurl
Yahoo MyWeb