Wednesday, November 16, 2005


The Debate on ID Cards

Yesterday (15th November 2005), the debate about UK National ID Cards began in the House of Lords. The Government's proposal for ID Cards is still in the debate stage. But Blair and most of his ministers are determined that legislation for ID Cards will be carried through and they want to start issuing them in 2008.

Feelings in the UK run very high over this matter. The concept of 'Civil Liberties' is held dear by many of us (despite the fact that we have very few real civil liberties anyhow). In the present climate of lies, intrigue and blatant mistrust of government, ID cards are seen as another step forward for Blair's dreams of running a totalitarian state.

I looked at a debate instigated by Jeremy Thompson on his weblog:

http://jeremythompson.typepad.com/my_weblog/2005/11/id_cards_nation.html#comments

This is well worth a look to get an idea of the views and strong feelings behind this whole issue.

Opinion was quite sharply divided between those who said "If you have nothing to hide, why not?" and "It's the EU that's wants these cards anyway, not our Government", to those who completely opposed the whole concept.

One quote I found particularly interesting. It was from a gentleman from Northumberland. I hope he doesn't mind me quoting him here, because his thoughts on this matter echo my own:

"The card itself is a mere McGuffin; the real issue here is the National Identity Register, which will be so all-pervading and all-encompassing that it will dwarf anything dreamt up by Soviet Russia, though if companies like EDS and/or Capita get the contracts if the legislation is pushed forward it will be even less efficient. Whatever the case, the concept is a monstrous thing to have in a western democracy. Even the USA won't consider such a vast centralised database.Nothing to hide? Neither had Anne Frank."

Exactly!

posted by summersun70 at 4:23 AM

0 Comments:
About Me
Name:
summersun70
Location:
United Kingdom
View My Profile
Previous Posts
What Should We Be Telling our children?
Breach of Trust?
Blair Used Police For Politics - suggestion
It's not going to be easy ....
At Last!
Photobucket
As Sick as a Parrot?
Paranoid. Moi?
Save Roe Campaign
What Bush really meant ...........
Archives
September 2005
October 2005
November 2005
December 2005
January 2006
February 2006
March 2006
April 2006
May 2006
June 2006
October 2006
Links to Other Sites
Blogger


Subscribe via Email



Powered by Yutter


Join the Blue Ribbon Online Free Speech Campaign!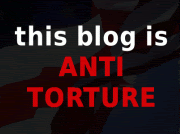 Join Us!
Join Us!


BlinkBits
BlinkList
Blogmarks
del.icio.us
Digg it
feedmelinks
Furl
Linkroll
ma.gnolia
Netvouz
Onlywire
RawSugar
reddit
Shadows
Simpy
Spurl
Yahoo MyWeb