Wednesday, November 16, 2005


More 'control tactics'?

Top Cop Wants Terror Talks
Updated: 09:16, Wednesday November 16, 2005

From: http://www.sky.com/skynews/article/0,,30000-13463407,00.html

The public must decide what kind of policing it wants after the London terrorist attacks, Britain's most senior officer has said.

Sir Ian Blair is calling for a wide-ranging debate on the service's future.

He said views of policing had changed since the July 7 bombings and the mistaken shooting of a Brazilian man by his officers.

Speaking to The Guardian newspaper ahead of a television lecture, Sir Ian said issues like arming the police used only to be discussed in private within the service.

"We need to come into a place where we can discuss these issues in reasonable, compassionate debate," he said. "They can't go on being private."

He did not comment on the Government's failure to pass a Bill allowing police to hold terrorist suspects without charge for 90 days.

The proposal had been put forward by police and was strongly supported by the Prime Minister.

The Metropolitan Police Commissioner said his address would focus on how policing should adapt to the challenges of the modern world, particularly in response to terrorism.

He told the paper: "The police service is a very silent and separate organisation that doesn't have the kind of institutions that other services, like health and education, have.

"As a result, it has moved from silence to political controversy, but without an intervening phase of public debate."

Fifty-six people, including four apparent suicide bombers, died in the July 7 attacks on London's public transport system, while around 700 people were injured.

On July 22, armed police shot dead 27-year-old Jean Charles de Menezes on a Tube station platform after mistaking him for a suicide bomber.

My Comments:

This is the same Sir Ian Blair who backed up Tony Blair's insistence on the '90 day rule' for detaining terror suspects without charge, who published his thoughts on the subject under the title 'Thethreatischilling ' just 24 hours before the crucial debate in Parliament which Tony Blair subsequently lost. A measure fully intended to influence MP's voting in Tony Blair's favour.

Now the Commissioner is calling for a 'public debate'.

I just wonder how he thinks this 'public debate' will go, and what he thinks the outcome will be.

Could this be another attempt at furthering police powers couched in 'democratic' dialogue?

Call me a cynic but ……..


posted by summersun70 at 4:53 AM

0 Comments:
About Me
Name:
summersun70
Location:
United Kingdom
View My Profile
Previous Posts
The Debate on ID Cards
What Should We Be Telling our children?
Breach of Trust?
Blair Used Police For Politics - suggestion
It's not going to be easy ....
At Last!
Photobucket
As Sick as a Parrot?
Paranoid. Moi?
Save Roe Campaign
Archives
September 2005
October 2005
November 2005
December 2005
January 2006
February 2006
March 2006
April 2006
May 2006
June 2006
October 2006
Links to Other Sites
Blogger


Subscribe via Email



Powered by Yutter


Join the Blue Ribbon Online Free Speech Campaign!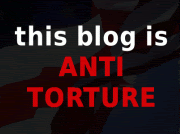 Join Us!
Join Us!


BlinkBits
BlinkList
Blogmarks
del.icio.us
Digg it
feedmelinks
Furl
Linkroll
ma.gnolia
Netvouz
Onlywire
RawSugar
reddit
Shadows
Simpy
Spurl
Yahoo MyWeb