Sunday, November 27, 2005


No Surprises

Most Britons unhappy with Blair and govt -poll
Reuters: Saturday November 26, 11:27 PM

From: yahoouknews

LONDON (Reuters) - Most Britons are dissatisfied with the way the government is running the country and with Tony Blair's own performance as prime minister, an opinion poll published on Sunday showed.

Fifty-seven percent of those polled were unhappy with the government's performance while only 33 percent were satisfied, according to the poll conducted by Ipsos-MORI and published in The Observer newspaper.

Blair's own performance was little better, with 55 percent saying they were dissatisfied with him against only 37 percent who were satisfied.

In contrast, nearly half of those polled said they were happy with the performance of Chancellor Gordon Brown, widely tipped to replace Blair in the run-up to the next general election.

Forty-nine percent said they were satisfied with the way Brown was doing his job against 35 percent who were not.

Despite Blair's poor showing, Labour still enjoyed a healthy lead over the Conservatives, according to the poll of nearly 2,000 people conducted between November 17-22.

Labour were on 42 percent -- up from the 36 percent of the vote it took in the last election in May -- while the Tories were barely changed from the 33 percent they polled then.

Blair has said he will not stand for a fourth term in office after leading Labour as prime minister since 1997, while the Tories are locked in a leadership battle between David Cameron and David Davies to see who will replace Michael Howard.

My Comments:

All I can say abut these figures is that I am surprised that they show Blair still has 37% of those poled who are actually satisfied with his performance.

And as to Gordon Brown having more favourable results – well 49% is not even half. Not really good enough for the man who expects to take over from Blair. And even then, the questions asked were to do with the job Brown is doing now – Chancellor – nothing to show that people would be happy with him becoming our next Prime Minister.

As to the Tories, well, as they are in the middle of a leadership fight at the moment, it is obvious that they cannot achieve much public confidence until their new leader has settled into place. They obviously have a long way to go though.

Of course as (I think it was Henry Ford ?) said, "There are lies, damned lies, and statistics."

The British people are left very much in limbo from both main parties at the moment, with a Prime Minister who has covered his back by saying he will not stand for a fourth term and the main opposition party in disarray. And what about Charles Kennedy? Have the pollsters forgotten him completely?

No surprises there then either.






posted by summersun70 at 11:45 AM

0 Comments:
About Me
Name:
summersun70
Location:
United Kingdom
View My Profile
Previous Posts
Human Rights and Opposition to the War in Iraq
All may not be as it seems
Call Centre Irony
Women and Rape in the UK
A Strange Idea of Justice
At Last Some Good News
More 'control tactics'?
The Debate on ID Cards
What Should We Be Telling our children?
Breach of Trust?
Archives
September 2005
October 2005
November 2005
December 2005
January 2006
February 2006
March 2006
April 2006
May 2006
June 2006
October 2006
Links to Other Sites
Blogger


Subscribe via Email



Powered by Yutter


Join the Blue Ribbon Online Free Speech Campaign!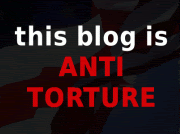 Join Us!
Join Us!


BlinkBits
BlinkList
Blogmarks
del.icio.us
Digg it
feedmelinks
Furl
Linkroll
ma.gnolia
Netvouz
Onlywire
RawSugar
reddit
Shadows
Simpy
Spurl
Yahoo MyWeb