Sunday, November 20, 2005


A Strange Idea of Justice

School Shooting: A Chilling Reminder of Ten Years Ago
Posted: 11/18/2005 10:16:35 PM

From: http://www.newschannel5.com/content/news/15722.asp

It was the site of one of the nation's first school shootings, and now, exactly ten years later, a BB gun fired at a student is raising new questions about weapons on campus.

A mother in Giles County says the Richland School, hasn't learned its lesson.

"My son was shot with a BB gun at school," said Kimberly Ables, the parent of the student shot with the BB gun.

Ables says her 12 year-old son came home from school this week with a lump on his head, that gave her a lump in her throat.

"He was hit in the back of the head and had a goose egg," said Ables.

She says her son, Max, was shot with a plastic BB gun. Ables says there was a gun at school and no one contacted her. So she contacted the sheriff's office, to take out a warrant against Zachary Langford,18.

That apparently didn't sit well with the school principal.

"She told me she wished I wouldn't do that because the last thing she wanted that day was it going across the scanner that another gun was found at Richland School," said Ables.

It had been ten years to the day, since a student went on a shooting rampage at Richland School, killing a student and a teacher.

"We didn't live there at the time. I'm sorry for the families and I'm sorry that it happened. But if you don't handle it correctly at the time the same thing's gonna happen," said Ables.

Zachary Langford's mother said he did not know about the anniversary, but she didn't want to comment further. The principal and schools director said they can't comment because the matter is still under investigation.

The principal called Kimberly Ables and told her Max is suspended until the investigation is finished.

My Comments:

I'm a little late catching up with this one, but it seems strange to me that the victim of the shooting was suspended, rather than his alleged attacker.

Of course the school needs to investigate the incident, but it seems that, as so often happens in cases of school bullying, it is the victim who ends up victimised some more.
Seems that this case is all about the headmaster trying to maintain the façade that 'everything is okay now', rather than concentrating on more relevant issues.

But there again, that just sounds like the way most organisations work nowadays….

posted by summersun70 at 1:25 PM

1 Comments:
Oh if you still care the reason Max was suspended is be cause healso had a airsoft gun on campus and had a knife in his pocket that same day and threw it into the side of Zachs truck before he was shot by Zach as a joke there were several witness's all supported Zach, all charges were droped Zach joined the Marines to become a Military Policemen to live happily ever after and Max and Zach are good friends to this day if you ask how I might know this its because this is Zachary Michael Langford from Richland,Max's moms also a whore on her 4th or 5th marriage Max is from her 2nd marriage, she was also caught having an affair with the school dare officer thats why it got reported that way Fuck You punk ass Dare Officer.
3:32 AM
About Me
Name:
summersun70
Location:
United Kingdom
View My Profile
Previous Posts
At Last Some Good News
More 'control tactics'?
The Debate on ID Cards
What Should We Be Telling our children?
Breach of Trust?
Blair Used Police For Politics - suggestion
It's not going to be easy ....
At Last!
Photobucket
As Sick as a Parrot?
Archives
September 2005
October 2005
November 2005
December 2005
January 2006
February 2006
March 2006
April 2006
May 2006
June 2006
October 2006
Links to Other Sites
Blogger


Subscribe via Email



Powered by Yutter


Join the Blue Ribbon Online Free Speech Campaign!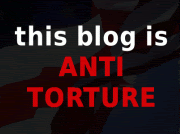 Join Us!
Join Us!


BlinkBits
BlinkList
Blogmarks
del.icio.us
Digg it
feedmelinks
Furl
Linkroll
ma.gnolia
Netvouz
Onlywire
RawSugar
reddit
Shadows
Simpy
Spurl
Yahoo MyWeb