Saturday, November 12, 2005


What Should We Be Telling our children?



What Should We Be Teaching Our Children?



Do you want James Dobson, Jerry Falwell, and Beverly LaHaye controlling your children's classrooms?

There is little I can do as a citizen of the UK, other than pass on here the link to the DEFCON site, where there is a letter that US citizens can send to their Governor, stating their opposition to any plans by the religious right to influence the education of American children.

This is the link: http://ga3.org/campaign/church_state?



posted by summersun70 at 6:47 PM

0 Comments:
About Me
Name:
summersun70
Location:
United Kingdom
View My Profile
Previous Posts
Breach of Trust?
Blair Used Police For Politics - suggestion
It's not going to be easy ....
At Last!
Photobucket
As Sick as a Parrot?
Paranoid. Moi?
Save Roe Campaign
What Bush really meant ...........
Doing the maths .........
Archives
September 2005
October 2005
November 2005
December 2005
January 2006
February 2006
March 2006
April 2006
May 2006
June 2006
October 2006
Links to Other Sites
Blogger


Subscribe via Email



Powered by Yutter


Join the Blue Ribbon Online Free Speech Campaign!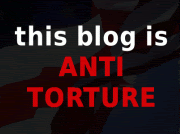 Join Us!
Join Us!


BlinkBits
BlinkList
Blogmarks
del.icio.us
Digg it
feedmelinks
Furl
Linkroll
ma.gnolia
Netvouz
Onlywire
RawSugar
reddit
Shadows
Simpy
Spurl
Yahoo MyWeb