Monday, November 21, 2005


Women and Rape in the UK

A third of Britons blame flirty women for rape

From: msnnewsbox-uk

LONDON (Reuters) - One in three Britons believes a woman who flirts is partly or totally responsible if she is raped, a "shocking" opinion poll showed on Monday.

Between a third and a quarter of respondents also put part or all of the blame on the woman if she fails to say "no" clearly to the man, wears sexy clothes, drinks too much, has many sexual partners and walks alone in a deserted area.

"It is shocking that so many people will lay the blame for being raped at the feet of women themselves," said Kate Allen, a spokeswoman for Amnesty International UK which commissioned the research.

"These findings should act as a wake-up call to the government to urgently tackle the triple problem of the high incidence of rape, low conviction rates and a sexist blame culture," she added.

Only four percent of those asked thought the number of women raped exceeded 10,000 per year when there were 12,867 female rape victims in England and Wales in 2004-05 financial year, according to the Home Office.

More than a quarter of people didn't know how many reported rapes resulted in a conviction and only 14 percent of respondents put the conviction rate within the correct range of one to nine percent.

Home Office figures show that rapists were convicted in 5.8 percent of reported cases in 2004.

The ICM research body interviewed nearly 1,100 adults across the UK for the poll and weighted the results to the profiles of the respondents, which took account of their sex, age and social and economic status.

My comments:

I'm afraid this comes as no surprise to me. The UK culture is still a very sexist one. And you only have to look at the headline about 'flirty women' to see whose side of the argument the publisher of this piece was on.

And the worst thing is that the figures quoted for rape victims is much, much lower than the real number of women who are raped each year – many by men they know and trust. Most women who are raped still decide either not to report the rape, or, after discussing their options, decide not to pursue the matter to court. Not surprising, considering that a woman reporting a rape knows that, in court, it is her character that will be put on trial, and that the jury will be made up of several people who will prefer to see her as the guilty one rather than her rapist.

Let's hope that the Government listens to Kate Allen's calls for their urgent attention on this matter. But, considering the sexist nature of a substantial number of the UK electorate, will they actually be that keen to do this?




posted by summersun70 at 1:10 PM

0 Comments:
About Me
Name:
summersun70
Location:
United Kingdom
View My Profile
Previous Posts
A Strange Idea of Justice
At Last Some Good News
More 'control tactics'?
The Debate on ID Cards
What Should We Be Telling our children?
Breach of Trust?
Blair Used Police For Politics - suggestion
It's not going to be easy ....
At Last!
Photobucket
Archives
September 2005
October 2005
November 2005
December 2005
January 2006
February 2006
March 2006
April 2006
May 2006
June 2006
October 2006
Links to Other Sites
Blogger


Subscribe via Email



Powered by Yutter


Join the Blue Ribbon Online Free Speech Campaign!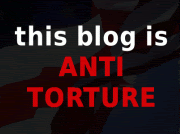 Join Us!
Join Us!


BlinkBits
BlinkList
Blogmarks
del.icio.us
Digg it
feedmelinks
Furl
Linkroll
ma.gnolia
Netvouz
Onlywire
RawSugar
reddit
Shadows
Simpy
Spurl
Yahoo MyWeb