Saturday, December 24, 2005


A Christmas Story to warm the Heart

Workers See Jesus Image In Nacho Pan

Pan Used To Heat Nachos

From: ObscureStore

Workers claim a holy image has appeared in one of their cooking pans.

At the Stadium Club in Jacksonville workers have found what they believe is an image of Jesus in a nacho warming tray.

The pan is used to heat water which then heats the food.

The image was created from mineral deposits in the water.

One of the cooks says he went to empty the pan last night and saw Jesus looking back at him.




A spokesman for the Stadium Club says they will not continue to use the pan.


My Comments:

Doesn't that just fill you with Christmas Joy?
posted by summersun70 at 12:26 AM

0 Comments:
About Me
Name:
summersun70
Location:
United Kingdom
View My Profile
Previous Posts
Drunken Santas?
Jose Cuervo Christmas Cookies
Xmas Cards From Famous People
Something to Hide?
Hemel Fire
14 Points of Fascism
Bird Flu hype
New STD
Met chief faces probe on killing of Jean Charles d...
No Surprises
Archives
September 2005
October 2005
November 2005
December 2005
January 2006
February 2006
March 2006
April 2006
May 2006
June 2006
October 2006
Links to Other Sites
Blogger


Subscribe via Email



Powered by Yutter


Join the Blue Ribbon Online Free Speech Campaign!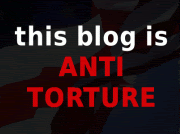 Join Us!
Join Us!


BlinkBits
BlinkList
Blogmarks
del.icio.us
Digg it
feedmelinks
Furl
Linkroll
ma.gnolia
Netvouz
Onlywire
RawSugar
reddit
Shadows
Simpy
Spurl
Yahoo MyWeb