Tuesday, December 20, 2005


Drunken Santas?



Drunken Santas run amok in NZ


From: yahoonewsUK

WELLINGTON (Reuters) - Forty drunken Santas rampaged through central Auckland, stealing from stores and assaulting security guards, the New Zealand Herald reported on Sunday, in a protest against the commercialisation of Christmas.
Police said some of the Santas threw beer bottles, one tried to climb the mooring rope of a cruise ship and a security guard was punched during the fracas.
"They came in, said 'Merry Christmas' and then helped themselves," convenience store staff member
Changa Manakynda told the Herald, which reported the Santas also attacked a Christmas tree.
The event organiser, Alex Dyer, had warned the antics would only stop when someone was arrested, said the Herald, which linked the incident to "Santarchy".
Santarchy (www.santarchy.com) and online encyclopaedia wikipedia (www.wikipedia.org) record protests going back around 10 years in the United States, with participants marking Christmas in anti-commercial manner involving street theatre, pranks and public drunkenness.
Police said identification was a key issue as they tried to sort out which of the 40 men and women had done what.
"With a number of people dressed in the same outfit, it was difficult for any witnesses to confirm the identity of who was doing what," Senior Sergeant Matt Rogers told Reuters.

My Comments:

I was intrigued by this, if only to attempt to check out whether the reporting on these 'drunken santas' was accurate. So I looked at the Santarchy! (Santacon) website.

This was what they had to say about Santacon:

"Every December, for the last 12 years, Cacophonous Santas have been visiting cities around the world and generating a bit of naughty Christmas fun as part of the annual Santacon events. It all started back in 1994 when several dozen Cheap Suit Santas paid a visit to downtown San Francisco for a night of Kringle Kaos. Things have reached Critical Xmas and Santarchy is now a global phenomenon."

They emphasise that:
"We do not condone or encourage any kind of vandalism or violence at a Santacon event. Our santas do not destroy property, steal merchandise or do harm to others."

As regards the NewsRex Reports On Auckland Santarchy, this is what they had to say:
"It turns out that the controversial New Zealand Santarchy event, was organized by the online skateboard magazine Muckmouth in their forums.
This comment was left on our previous NZ blog post by one of that event's organizers:
"Hello from Auckland, New Zealand, the international home of Santarchy!!!
Despite the moodiness on national radio over here, I assume you lot are stoked at the free publicity!
Santarchy in Auckland has been going for 6 years over here, and rather than being clueness idiots, we are hunky and sensible and it was more a case of a few bad eggs poisoning the eggnog…
There was some major misreporting and chinese whispers. Breaking bottles and urinating under a bridge, became throwing rocks at buses and urinating on cars from an overpass.
The 'organisers' as they were, saw little in the way of crime other than one santa attempting to board a foreign vessel by scaling 20 metres along a rope 60 feet in the air. The difficulty and motor skills involved in this task alone should be a defense in itself of being "drunk" and "disorderly".
We expect to be fully vindicated by a documentary screening on Sky One in New Zealand on Christmas Eve.
We would certainly appreciate a little more unity and understanding between Santas and ask not to be judged on the behaviour of a few.
Lots of love,Santa… "


Another case of press over-reaction?
Most probably.
Either way, checking out links to 'Santarchy' provided a welcome change to checking out all the other info we are being fed in this pre-Christmas season.
posted by summersun70 at 5:53 AM

0 Comments:
About Me
Name:
summersun70
Location:
United Kingdom
View My Profile
Previous Posts
Jose Cuervo Christmas Cookies
Xmas Cards From Famous People
Something to Hide?
Hemel Fire
14 Points of Fascism
Bird Flu hype
New STD
Met chief faces probe on killing of Jean Charles d...
No Surprises
Human Rights and Opposition to the War in Iraq
Archives
September 2005
October 2005
November 2005
December 2005
January 2006
February 2006
March 2006
April 2006
May 2006
June 2006
October 2006
Links to Other Sites
Blogger


Subscribe via Email



Powered by Yutter


Join the Blue Ribbon Online Free Speech Campaign!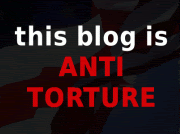 Join Us!
Join Us!


BlinkBits
BlinkList
Blogmarks
del.icio.us
Digg it
feedmelinks
Furl
Linkroll
ma.gnolia
Netvouz
Onlywire
RawSugar
reddit
Shadows
Simpy
Spurl
Yahoo MyWeb