Saturday, December 31, 2005


How will 2006 go for Blair?

Blair says 2006 is year of critical decisions

By Katherine Baldwin
31st December 2005

From: Msn-newsbox-uk

LONDON (Reuters) - Prime Minister Tony Blair, who faces a rebellious party and a revitalised opposition in the New Year, said on Saturday 2006 would bring tough, critical decisions that would shape Britain's future for generations.

In his New Year's message, Blair vowed to press on with controversial reforms to education, pensions and energy policy that could test his authority and define his legacy.

"2006 is a year in which critical decisions have to be got right if we are to sustain prosperity and fast-improving public services for the long-term," he said in a televised address.

"We face big choices which will decide how prepared we are for the challenges of the future," he added, mentioning education, health and energy reforms.

He also said Britain would not let its "resolve slip" in fighting terrorists -- like those who attacked London on July 7 -- and bringing stability to Afghanistan and Iraq.

……………………

OPPOSITION TO REFORMS

Defeat for Blair on key legislation or narrow victory with the help of Conservative votes could damage him.

Blair has said he will serve a full third term but most analysts expect him to stand down within two years. Chancellor Gordon Brown is tipped as his most likely successor.

Scores of Labour lawmakers have already registered opposition to education reforms, to be published early in 2006.

………………..

For the full article see: Msn-newsbox-uk


My Comments:

So, let's sum up:

In the UK, this last year has seen:

The murder of innocent civilians in the London Tube/Bus bombings, either as a direct response to UK involvement in the War on Iraq, or under even more suspicious circumstances. And (coincidentally?) overshadowing the very much 'less than perfect' 'achievements' at the G8 Summit.

The killing of an innocent civilian, Jean Charles de Menezes, during a 'counter terrorism' campaign and Police reactions that demonstrated their true disregard for the rights of civilians.

Increased public surveillance (and more on the way Surveillance-UK-The_Independant and Britain_to_be_first_country_to_monitor_every_car_journey )

An overt attempt to scare the public with the 'threat of Avian Flu'.

And other, regular, 'suggestions' made by the Blair Administration and its cronies in the media that we should be constantly on the alert in this 'climate of terror'.

The deaths of Robin Cook and Mo Mowlam, two of Blair's sharpest critics. Both untimely deaths and, although Mo Molam had suffered from a serious illness for some time, Robin Cook's death was completely unexpected.

But then:

The unprecedented defeat, suffered by Blair this November over proposed new 'Terror Laws' .

And:

David Cameron becoming the New Tory leader, offering the failing Conservative party hope for the future, especially in a time when Blair's popularity is at its lowest. But would Cameron be just a younger version of the older 'pretender'? And, in any case, by the time the next Election comes around, it will most likely be Brown, not Blair, who Cameron has to oppose.

On the News this morning I heard the announcement that teachers may strike in the New Year, over plans to change financial recognition of their administrative duties. Not a great start for Blair's planned 'assault' on the UK State Education System.

But will Blair carry on regardless with his plans to contravene our civil liberties even more in 2006, or will he be stopped in his tracks or even forced to resign as Prime Minister?

And, if he is, will his successor be any less objectionable when he takes office?

We just have to wait and see……. and hope.




posted by summersun70 at 5:47 AM

1 Comments:
Happy New Year. Peace.

Kat
11:01 AM
About Me
Name:
summersun70
Location:
United Kingdom
View My Profile
Previous Posts
Is enough ever going to be enough?
A Christmas Story to warm the Heart
Drunken Santas?
Jose Cuervo Christmas Cookies
Xmas Cards From Famous People
Something to Hide?
Hemel Fire
14 Points of Fascism
Bird Flu hype
New STD
Archives
September 2005
October 2005
November 2005
December 2005
January 2006
February 2006
March 2006
April 2006
May 2006
June 2006
October 2006
Links to Other Sites
Blogger


Subscribe via Email



Powered by Yutter


Join the Blue Ribbon Online Free Speech Campaign!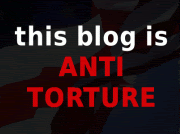 Join Us!
Join Us!


BlinkBits
BlinkList
Blogmarks
del.icio.us
Digg it
feedmelinks
Furl
Linkroll
ma.gnolia
Netvouz
Onlywire
RawSugar
reddit
Shadows
Simpy
Spurl
Yahoo MyWeb