Saturday, December 17, 2005
Jose Cuervo Christmas Cookies
Jose Cuervo Christmas Cookies


Ingredients:

cookie stuff
1 cup of water
1 tsp baking soda
1 cup of sugar
1 tsp salt
1 cup or brown sugar
4 large eggs
1 cup nuts
2 cups of dried fruit
1 bottle Jose Cuervo Tequila

Directions:

Sample the Cuervo to check quality.
Take a large bowl,
check the Cuervo again, to be sure it is of the highest quality,
pour one level cup and drink.
Turn on the electric mixer*.
Beat one cup of butter in a large fluffy bowl.
Add one teaspoon of sugar*
Beat again.
At this point it's best to make Sure the Cuervo is still OK,
try another cup..just in case.
Turn off the mixerer thingy.
Break 2 leggs and add to the bowl and chuck in the cup of dried fruit,
Pick the frigging fruit off the floor*.
Mix on the turner.
If the fried druit gets stuck in the beaterers just pry it loose with a drewscriver.
Sample the Cuervo to check for tonsisticity.
Next, sift two cups of salt, or something.
Who giveshz a sheet.
Check the Jose Cuervo.
Now shift the lemon juice and strain your nuts.
Add one table.
Add a spoon of sugar, or somefink.
Whatever you can find.
Greash the oven.
Turn the cake tin 360 degrees and try not to fall over.
Don't forget to beat off the turner.
Finally, throw the bowl through the window,
finish the Cose Juervo and make sure to put the stove in the dishwasher.

Cherry Mistmas
posted by summersun70 at 5:45 AM

0 Comments:
About Me
Name:
summersun70
Location:
United Kingdom
View My Profile
Previous Posts
Xmas Cards From Famous People
Something to Hide?
Hemel Fire
14 Points of Fascism
Bird Flu hype
New STD
Met chief faces probe on killing of Jean Charles d...
No Surprises
Human Rights and Opposition to the War in Iraq
All may not be as it seems
Archives
September 2005
October 2005
November 2005
December 2005
January 2006
February 2006
March 2006
April 2006
May 2006
June 2006
October 2006
Links to Other Sites
Blogger


Subscribe via Email



Powered by Yutter


Join the Blue Ribbon Online Free Speech Campaign!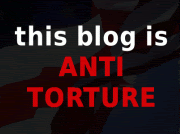 Join Us!
Join Us!


BlinkBits
BlinkList
Blogmarks
del.icio.us
Digg it
feedmelinks
Furl
Linkroll
ma.gnolia
Netvouz
Onlywire
RawSugar
reddit
Shadows
Simpy
Spurl
Yahoo MyWeb