Wednesday, December 14, 2005


Something to Hide?

No inquiry into 7 July bombings

There will be no public inquiry into the 7 July London bombings which killed 52 people, the Home Office has said.

Ministers will instead publish a definitive account of what happened in a written narrative.

The account will include material gathered from intelligence and security agencies and the police.

But some Muslim groups and victims' relatives have expressed anger, saying a wider public inquiry is essential for understanding what happened.

See the rest of this article here: bbc-uk

My Comments:

Statements that "The most important thing is to concentrate on further terrorist threats" rather then hold a public enquiry (as issued by Charles Clarke in response to questioning as to why this decision had been taken), are simply not good enough. Not only do relatives of the victims need to know what happened, but the Muslim Community needs answers too (and answers they can trust), otherwise the victimisation they are suffering at the hands of some members of the public may increase and will certainly not abate.

But, of course, this also raises the question what do the Government not want us to know? And it could well be that many more people will be asking this question now.


posted by summersun70 at 2:12 PM

0 Comments:
About Me
Name:
summersun70
Location:
United Kingdom
View My Profile
Previous Posts
Hemel Fire
14 Points of Fascism
Bird Flu hype
New STD
Met chief faces probe on killing of Jean Charles d...
No Surprises
Human Rights and Opposition to the War in Iraq
All may not be as it seems
Call Centre Irony
Women and Rape in the UK
Archives
September 2005
October 2005
November 2005
December 2005
January 2006
February 2006
March 2006
April 2006
May 2006
June 2006
October 2006
Links to Other Sites
Blogger


Subscribe via Email



Powered by Yutter


Join the Blue Ribbon Online Free Speech Campaign!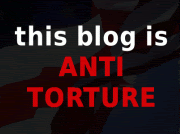 Join Us!
Join Us!


BlinkBits
BlinkList
Blogmarks
del.icio.us
Digg it
feedmelinks
Furl
Linkroll
ma.gnolia
Netvouz
Onlywire
RawSugar
reddit
Shadows
Simpy
Spurl
Yahoo MyWeb