Thursday, December 15, 2005


Xmas Cards From Famous People




Xmas Cards From Famous People In which Ashlee, Dubya, Tom Cruise and more wish you very happy holidays. Sort of




By Mark Morford, SF Gate Columnist


May the Lord bless you and keep you this wonderful holiday -- unless, of course, you are gay or thinking about becoming gay or unless you have at one time during the past three years considered in any way supporting the "gay lifestyle." You are all in my thoughts always, unless you are a woman or pagan or a liberal or Tom Cruise. By the way, materialism is evil and has robbed Christmas of its true meaning -- which is, of course, guilt and death and sin. Dig my gold-encrusted robes. Oh, and please buy my book. Available on Amazon for only 13 bucks! You save 32 percent! Joy to the world.-- Pope Benedict XVI


See the rest here: SFGate


posted by summersun70 at 4:41 PM

0 Comments:
About Me
Name:
summersun70
Location:
United Kingdom
View My Profile
Previous Posts
Something to Hide?
Hemel Fire
14 Points of Fascism
Bird Flu hype
New STD
Met chief faces probe on killing of Jean Charles d...
No Surprises
Human Rights and Opposition to the War in Iraq
All may not be as it seems
Call Centre Irony
Archives
September 2005
October 2005
November 2005
December 2005
January 2006
February 2006
March 2006
April 2006
May 2006
June 2006
October 2006
Links to Other Sites
Blogger


Subscribe via Email



Powered by Yutter


Join the Blue Ribbon Online Free Speech Campaign!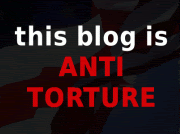 Join Us!
Join Us!


BlinkBits
BlinkList
Blogmarks
del.icio.us
Digg it
feedmelinks
Furl
Linkroll
ma.gnolia
Netvouz
Onlywire
RawSugar
reddit
Shadows
Simpy
Spurl
Yahoo MyWeb