Monday, January 02, 2006


For our own good?

Police gain greater arrest powers

From: msn-newsbox-uk

LONDON (Reuters) - Police will be able to arrest anyone for any criminal offence, including minor misdemeanours such as dropping litter, under new laws which come into force on Sunday.

Until now police have had the power to arrest only those suspected of committing an offence carrying a sentence of at least five years in prison.

The new law requires only that the police have reasonable grounds for believing that a person's arrest is necessary. This can include a suspect's refusal to give their name and address.

The changes are part of the Serious and Organised Crime Act 2005, which removes the distinction between "arrestable" and "non-arrestable" offences.

Offences that have until now been non-arrestable include impersonating a police officer, not stopping a vehicle when ordered to do so and making or selling an offensive weapon.

Police will in future be allowed to photograph suspects on the street where they have been arrested or issued with a fixed penalty notice, rather than back at a police station.

"The introduction of a single rationalised power of arrest simplifies arrest powers," said Home Office minister Hazel Blears.

"These tough new powers make a significant contribution to creating a modern, efficient police service equipping frontline officers with the tools they need to fight modern crime effectively and keep our neighbourhoods safe."


My Comments:

And, of course, "keeping our neighbourhoods safe" is exactly what this new legislation is about ……….. isn't it?

Well, isn't it ………..?



posted by summersun70 at 11:19 AM

0 Comments:
About Me
Name:
summersun70
Location:
United Kingdom
View My Profile
Previous Posts
How will 2006 go for Blair?
Is enough ever going to be enough?
A Christmas Story to warm the Heart
Drunken Santas?
Jose Cuervo Christmas Cookies
Xmas Cards From Famous People
Something to Hide?
Hemel Fire
14 Points of Fascism
Bird Flu hype
Archives
September 2005
October 2005
November 2005
December 2005
January 2006
February 2006
March 2006
April 2006
May 2006
June 2006
October 2006
Links to Other Sites
Blogger


Subscribe via Email



Powered by Yutter


Join the Blue Ribbon Online Free Speech Campaign!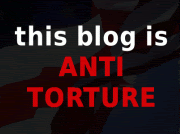 Join Us!
Join Us!


BlinkBits
BlinkList
Blogmarks
del.icio.us
Digg it
feedmelinks
Furl
Linkroll
ma.gnolia
Netvouz
Onlywire
RawSugar
reddit
Shadows
Simpy
Spurl
Yahoo MyWeb