Thursday, January 05, 2006


The Glass Ceiling is Firmly in Place

Women could wait 200 years for equality with men
By Astrid Zweynert

From: newsbox-msn-uk 5th January 2006

LONDON (Reuters) - New Year - same old glass ceiling?

In Britain it could take another 200 years for women to be as powerful as men even though sex discrimination legislation has been in force for three decades, the Equal Opportunities Commission (EOC) said on Thursday.

Its annual "Sex and Power - Who runs Britain?" survey showed that the number of women in top positions in politics, business, the judiciary and other areas of public life has inched up only marginally from the previous year.

Nearly 30 years after Margaret Thatcher became the first female prime minister, only 20 percent of members of parliament are women and only 11 percent of top company directors are female, the report said.

At the current rate it would take up to 200 years, or some 40 elections, to achieve sex equality in parliament, the report said. It would take another 40 years to reach an even gender split among top company directors and the judiciary.

"Thirty years on from the Sex Discrimination Act, it is time for us to face some stark facts," EOC chief Jenny Watson said.

"Women will not make it to the top in significant numbers unless action is taken to remove the barriers that stand in their way and Britain will continue to miss out on women's skills and talents for another generation.

Even though a third of middle managers and senior officials are now women, Britain's long-hours culture still makes it hard to balance work and home, meaning women are still missing out on the most senior posts, the report said.

The lack of women at the top is all the more striking given that girls now outperform boys at school, women account for nearly half the workforce and more women than men are entering higher education.

Yet, women make up only nine percent of the senior judiciary, 10 percent of senior police officers and 13 percent of national newspaper editors.

While women are reaching critical mass in some areas, such as heads of professional bodies (33 percent) and national arts organisations (33 percent), in most fields there has been little change since the EOC first published its survey two years ago.

More high-quality, highly paid, flexible and part-time work at all levels, including for senior staff, should be brought in, Watson said.

She also called on political parties to use "positive action" to bring in more women.

Watson said new Conservative leader David Cameron had to follow through on his promises to increase the number of female candidates.


My Comments:

This information is depressing, but not at all surprising. Attitudes towards women in top jobs are still prejudicial in many ways, and our culture does little to help matters.

One only has to spend a little time watching commercial TV to see that gender stereotypes still exist within TV commercials, with adverts for products for 'the home' still geared very much towards women. The same applies to the programs themselves. Sure, there are 'token men' doing what would once have been termed 'women's' work' and 'token women' doing 'traditional' 'male roles', but it is very much about tokenism (the same still applies to 'racial roles' as depicted in the media). And even in these so-called 'enlightened times', the stereotypical 'woman who makes it' is usually always inordinately clever, blindingly attractive, and (of course) extremely cunning. If this 'superwoman' has a home life it is always disrupted by her work, thus sending us all the message of how hard it is for women to achieve success and happiness.

No wonder so many women don't even bother to try to 'make it'.

The problem is that, alongside the covert (and not-so-covert) messages about 'woman's place', is a realisation that it is hard to make it in our society, damned hard – for both women and men and staying 'there' is even harder, because, as the article says, Britain has a long-hours work culture which is slowly killing us all, from the top of the career ladder right down to the bottom.

Who in their right mind wants to increase the stress this brings by 'going for it' against the odds?

Not too many women, obviously.
posted by summersun70 at 4:01 AM

0 Comments:
About Me
Name:
summersun70
Location:
United Kingdom
View My Profile
Previous Posts
Benefits About to be Hit
For our own good?
How will 2006 go for Blair?
Is enough ever going to be enough?
A Christmas Story to warm the Heart
Drunken Santas?
Jose Cuervo Christmas Cookies
Xmas Cards From Famous People
Something to Hide?
Hemel Fire
Archives
September 2005
October 2005
November 2005
December 2005
January 2006
February 2006
March 2006
April 2006
May 2006
June 2006
October 2006
Links to Other Sites
Blogger


Subscribe via Email



Powered by Yutter


Join the Blue Ribbon Online Free Speech Campaign!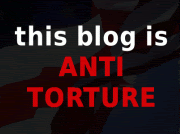 Join Us!
Join Us!


BlinkBits
BlinkList
Blogmarks
del.icio.us
Digg it
feedmelinks
Furl
Linkroll
ma.gnolia
Netvouz
Onlywire
RawSugar
reddit
Shadows
Simpy
Spurl
Yahoo MyWeb