Tuesday, January 17, 2006


No 'tolerance' here

Government rejects European-style prostitution zones

By Kate Holton 17th January 2006 msn-news-uk

LONDON (Reuters) - The government has rejected plans to set up so-called "tolerance zones" for prostitution, saying a worldwide study had shown there was no evidence they offered greater protection for women.

Instead, the government announced plans on Tuesday to relax laws on brothels so that prostitutes could work together in the same premises.

But an international campaigning group for prostitutes said the new laws did not go far enough to prevent sex workers suffering rape and violence.

………..

The International Collective of Prostitutes (ICP) had urged the government to decriminalise the world's oldest profession and a former Home Secretary, David Blunkett, published plans in 2004 to change the law.

Instead, the Home Office said on Tuesday it would work to protect women in the sex industry and help them find alternative work.

It will also target the men who traffic women from abroad into the sex industry.

The Home Office said the London market was "saturated" with migrants working in brothels.

"Prostitution blights communities and the lives of those who participate," MacTaggart said. "Women involved in prostitution often have very limited choices in life. They come from difficult backgrounds, might have drug problems or nowhere safe to live.

Germany and the Netherlands have legalised some brothels and set up zones where prostitutes can work. Prostitution is not illegal in Italy or France.

…………

Citing the example of New Zealand, which decriminalised prostitution in 2003, the ICP had argued a similar policy in Britain would destigmatise sex work and make prostitutes safer by keeping them off the street.

"In New Zealand women are now much more able to report violence," IPC spokeswoman Niki Adams told Reuters.

"The numbers of reports of rape and violence have increased from prostitute women because previously they were deterred by the thought they might face prosecution themselves.

"Also a lot of women have been able to get off the streets and work in premises. It is much safer to work inside rather than out."

See the rest of this article here: newsbox-msn-uk


My Comments:

The UK Government had a real chance to help prostitutes by deciminalizing prostitution and thus giving sex workers real access to the law and the ability to work in safer conditions as a result. But instead they let their prejudices get the better of them.

It is obvious from the comments made by MacTaggart and the Home Office that they still see prostitution as something 'shameful' and undertaken in all cases by women from a type of 'underclass' who should really be doing something else as a profession.

Yes, many young women who come here to live are tricked into prostitution by unscrupulous men and women who exploit the women's needs to provide a better life for themselves and their families, but these new laws will not help them at all. And for all women who work as prostitutes, the new laws still leave them prey to police harassment and the whole 'protection industry', because their work will still be classed as 'criminal'.

This Government claims to be 'forward thinking' and non-discriminatory, but these weak new laws show their true thoughts on this issue - and these are as old as misogyny itself.



posted by summersun70 at 9:20 AM

0 Comments:
About Me
Name:
summersun70
Location:
United Kingdom
View My Profile
Previous Posts
Doesn't anyone care?
If only!
More on BB and Galloway
Stirring up the 'news'
The Glass Ceiling is Firmly in Place
Benefits About to be Hit
For our own good?
How will 2006 go for Blair?
Is enough ever going to be enough?
A Christmas Story to warm the Heart
Archives
September 2005
October 2005
November 2005
December 2005
January 2006
February 2006
March 2006
April 2006
May 2006
June 2006
October 2006
Links to Other Sites
Blogger


Subscribe via Email



Powered by Yutter


Join the Blue Ribbon Online Free Speech Campaign!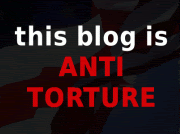 Join Us!
Join Us!


BlinkBits
BlinkList
Blogmarks
del.icio.us
Digg it
feedmelinks
Furl
Linkroll
ma.gnolia
Netvouz
Onlywire
RawSugar
reddit
Shadows
Simpy
Spurl
Yahoo MyWeb