Saturday, February 25, 2006


Bird Flu News with a difference

Here is a refreshing approach to NEWS ABOUT BIRD FLU:

BIRD FLU reached new heights, reminiscent in their rampancy of the likes of Casanova at his peak, today. Following a case in a suspected duck in Szechuan, the world's supply of small chickens has been removed, and all geese are no more. Iran's use of tactical nuclear weapons on a series of eggs on islands in the Persian Gulf has brought praise from the international community. Talk of their welcome back into the international fold is now widely regarded as all right.

In related news, British and American forces have been diverted from Iraq in pursuit of suspected Owl Qaeda operatives.

In unrelated news, Inverness Caledonian Thistle 2-1 Forfar (aet). The ball was sent off just before half-time.

* * *

BIRD FLU INTO a window aha ha ha DELETE BEFORE PUBLICATION thanks - Ed.

* * *

copied from: runandmonkey the 'News Roundup: February 2006'

posted by summersun70 at 5:06 PM

0 Comments:
About Me
Name:
summersun70
Location:
United Kingdom
View My Profile
Previous Posts
Pioneers or hopeless cases?
Thoughts on Blair's 'Natural Successor'
Nice future?
Justice turned on its head
Invasion of Privacy???
Tracking Our Cash
A few facts from the World Processor
For Euro Sceptics Everywhere
The Truth Behind the UK 'Work Ethic'
Problems with Gmail
Archives
September 2005
October 2005
November 2005
December 2005
January 2006
February 2006
March 2006
April 2006
May 2006
June 2006
October 2006
Links to Other Sites
Blogger


Subscribe via Email



Powered by Yutter


Join the Blue Ribbon Online Free Speech Campaign!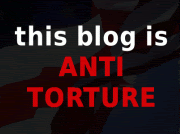 Join Us!
Join Us!


BlinkBits
BlinkList
Blogmarks
del.icio.us
Digg it
feedmelinks
Furl
Linkroll
ma.gnolia
Netvouz
Onlywire
RawSugar
reddit
Shadows
Simpy
Spurl
Yahoo MyWeb