Wednesday, February 15, 2006


A few facts from the World Processor

Since 1985, due to agricultural engineering advances, the earth has yielded more food than we can possibly consume; yet geopolitical structures continue to leave millions of people dying of starvation.

More than 90% of all nations choose to maintain political prisons for some of their citizens.

The U.S. has recently usurped from Russia the dubious honor of highest rate of incarceration - almost 700…. The number of inmates per 100,000 of the national population

As the capacity for nuclear devastation has increased in range and precision, nuclear missile submarines have been able to patrol their targets from greater and greater distances, leaving only a remote area of the South Pacific free of nuclear submarine traffic.

If all the cars in the world were placed end to end they would circle the globe 72 times.

From: The WorldProcessor



posted by summersun70 at 4:03 PM

0 Comments:
About Me
Name:
summersun70
Location:
United Kingdom
View My Profile
Previous Posts
For Euro Sceptics Everywhere
The Truth Behind the UK 'Work Ethic'
Problems with Gmail
With friends like that ....
Talking of 'them' watching 'us' ......
Watched from all angles
More evidence of deceit
It was only a matter of time ....
What 'Free Speech' really means
50 most loathsome.....
Archives
September 2005
October 2005
November 2005
December 2005
January 2006
February 2006
March 2006
April 2006
May 2006
June 2006
October 2006
Links to Other Sites
Blogger


Subscribe via Email



Powered by Yutter


Join the Blue Ribbon Online Free Speech Campaign!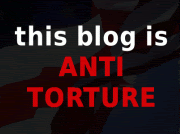 Join Us!
Join Us!


BlinkBits
BlinkList
Blogmarks
del.icio.us
Digg it
feedmelinks
Furl
Linkroll
ma.gnolia
Netvouz
Onlywire
RawSugar
reddit
Shadows
Simpy
Spurl
Yahoo MyWeb