Wednesday, February 08, 2006


It was only a matter of time ....



The End of the Internet



"The nation's largest telephone and cable companies are crafting an alarming set of strategies that would transform the free, open and nondiscriminatory Internet of today to a privately run and branded service that would charge a fee for virtually everything we do online.

......

"Under the plans they are considering, all of us -- from content providers to individual users -- would pay more to surf online, stream videos or even send e-mail. Industry planners are mulling new subscription plans that would further limit the online experience, establishing "platinum," "gold" and "silver" levels of Internet access that would set limits on the number of downloads, media streams or even e-mail messages that could be sent or received ........."

From: Alternet

All I can say is that I am surprised it has taken this long ..... doesn't make it right though ....
posted by summersun70 at 1:09 PM

0 Comments:
About Me
Name:
summersun70
Location:
United Kingdom
View My Profile
Previous Posts
What 'Free Speech' really means
50 most loathsome.....
Intelligent Design?
No 'tolerance' here
Doesn't anyone care?
If only!
More on BB and Galloway
Stirring up the 'news'
The Glass Ceiling is Firmly in Place
Benefits About to be Hit
Archives
September 2005
October 2005
November 2005
December 2005
January 2006
February 2006
March 2006
April 2006
May 2006
June 2006
October 2006
Links to Other Sites
Blogger


Subscribe via Email



Powered by Yutter


Join the Blue Ribbon Online Free Speech Campaign!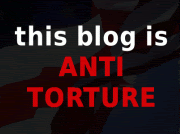 Join Us!
Join Us!


BlinkBits
BlinkList
Blogmarks
del.icio.us
Digg it
feedmelinks
Furl
Linkroll
ma.gnolia
Netvouz
Onlywire
RawSugar
reddit
Shadows
Simpy
Spurl
Yahoo MyWeb