Thursday, February 09, 2006


More evidence of deceit

I am a couple of days late posting this, but I feel it is not too late to give a mention to:

New set of minutes exposes the deceit of Bush and Blair
From: DowningStreetMemos-blog Tuesday, February 07, 2006

"The parade of embarrassing leaks from Britain continues with revelations about another set of minutes. This time, however, the leaked document strikes unusually close to home. The minutes come from the meeting in the White House on January 31, 2003 between George Bush and British Prime Minister Tony Blair. Six close aides also attended the meeting. I will call these the 'White House Minutes'.

……..

"The Guardian newspaper also published a report ……... In these minutes, "Bush made it clear the US intended to invade whether or not there was a second UN resolution and even if UN inspectors found no evidence of a banned Iraqi weapons programme." In response, Blair said that he was "solidly" behind the plan to invade.

"In other words, while the U.S. and U.K. continued to ask the U.N. to pass a resolution authorizing the use of force against Iraq, and before countries such as France put their foot down, Bush and Blair had decided the will of the U.N. was irrelevant. While weapons inspections (which they'd pressed urgently for) were on-going, Bush and Blair had decided that the facts the inspections turned up were irrelevant. Before Blair asked Parliament to authorize the invasion of Iraq, Blair had decided that the will of Parliament was irrelevant. While they were stating in public that they were seeking a peaceful resolution to their confrontation with Iraq, and that Hussein could avoid war by making concessions, Bush and Blair had already decided upon an invasion………"

The full article and links are at: http://downingstreetmemo.com/blog.html

No surprises, but these facts still need publishing just to show the extent of the deceit carried out by 'our leaders'.


posted by summersun70 at 4:32 AM

0 Comments:
About Me
Name:
summersun70
Location:
United Kingdom
View My Profile
Previous Posts
It was only a matter of time ....
What 'Free Speech' really means
50 most loathsome.....
Intelligent Design?
No 'tolerance' here
Doesn't anyone care?
If only!
More on BB and Galloway
Stirring up the 'news'
The Glass Ceiling is Firmly in Place
Archives
September 2005
October 2005
November 2005
December 2005
January 2006
February 2006
March 2006
April 2006
May 2006
June 2006
October 2006
Links to Other Sites
Blogger


Subscribe via Email



Powered by Yutter


Join the Blue Ribbon Online Free Speech Campaign!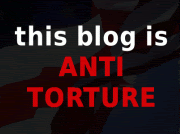 Join Us!
Join Us!


BlinkBits
BlinkList
Blogmarks
del.icio.us
Digg it
feedmelinks
Furl
Linkroll
ma.gnolia
Netvouz
Onlywire
RawSugar
reddit
Shadows
Simpy
Spurl
Yahoo MyWeb