Saturday, February 18, 2006


Nice future?

Retirement age 'will rise to 85'


By Paul Rincon BBC News science reporter, St Louis



The age of retirement should be raised to 85 by 2050 because of trends in life expectancy, a US biologist has said.

Shripad Tuljapurkar of Stanford University says anti-ageing advances could raise life expectancy by a year each year over the next two decades.

That will put a strain on economies around the world if current retirement ages are maintained, he warned.

He also told a science meeting in St Louis that 50-year or 75-year mortgages may not be unusual in the future……

……"People are going to do things they didn't get round to in their working lives. Current institutions are really not equipped at the moment to deal with such long lives," Dr Tuljapurkar said.

"We are going to have to plan a lot more carefully, which people are not very good at."

The rest of this article is here: bbc.co.uk

My Comments:

Bloody typical! We get a promise of longevity and in the same breath we get the threat that we will have to work for and pay the money-grabbers for even longer!

Nice future ……

posted by summersun70 at 2:10 AM

0 Comments:
About Me
Name:
summersun70
Location:
United Kingdom
View My Profile
Previous Posts
Justice turned on its head
Invasion of Privacy???
Tracking Our Cash
A few facts from the World Processor
For Euro Sceptics Everywhere
The Truth Behind the UK 'Work Ethic'
Problems with Gmail
With friends like that ....
Talking of 'them' watching 'us' ......
Watched from all angles
Archives
September 2005
October 2005
November 2005
December 2005
January 2006
February 2006
March 2006
April 2006
May 2006
June 2006
October 2006
Links to Other Sites
Blogger


Subscribe via Email



Powered by Yutter


Join the Blue Ribbon Online Free Speech Campaign!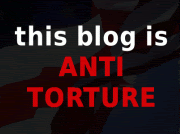 Join Us!
Join Us!


BlinkBits
BlinkList
Blogmarks
del.icio.us
Digg it
feedmelinks
Furl
Linkroll
ma.gnolia
Netvouz
Onlywire
RawSugar
reddit
Shadows
Simpy
Spurl
Yahoo MyWeb