Monday, February 20, 2006


Pioneers or hopeless cases?

Are all of us bloggers pioneers in a 'new revolution', challenging the traditional news media? Or are we just rather sad journalist wanabees, existing within a world of isolation and fragmentation?

Trevor Butterworth thinks the latter:

Conclusion from:



Time for the last post


By Trevor Butterworth: -

"..... yoked, as bloggers are, to the unending cycle of news and the need to post four or five times a day, five days a week, 50 weeks of the year, blogging is the closest literary culture has come to instant obsolescence. No Modern Library edition of the great polemicists of the blogosphere to yellow on the shelf; nothing but a virtual tomb for a billion posts - a choric song of the word-weary bloggers, forlorn mariners forever posting on the slumberless seas of news."

See the whole article here: ft.com

And if you agree or do not agree with Trevor Butterworth's analysis of the importance of 'the blogosphere' and want to add your thoughts to the debate, he has a blog here: FTMAGBLOG where you can add your comments (71 already at the time of writing this….)



posted by summersun70 at 4:19 PM

3 Comments:
I believe it's a bit of both-redundancy and relevancy. When news stories are just recycled, sometimes we do seem redundant, but in the case of Mukhtaran Bibi, without blog attention, she probably never would have gotten any justice or much attention. As with all things, it all depends upon circumstance.
2:29 PM
Dearest Summer Son70,

When the bloggers moon rises across the open sky, the world moves faster, and so to do the souls of the men who sit down at the computer and push out the words. The deep primal energies of the blog live within us and can be celebrated in many magical ways. The important challenge is to learn to do good so we can become whole, strong and eventually big. Big not just in heart, or in character but in size.
In learning how to respond to the magical mystery that is blogging we can find happiness peace and balance among the species. The blog can be a great teacher of so much more than expressing our urges and passions. It can be about the joys of sharing who you are afraid of and most of the time it is of ones self!

When we reach the point in the journey that is the human spirit and we desire to become awake, we must be willing to become selfish rather than selfless.

God Bless Ye Blog.

SportsManly Yours,

Philbert
2:53 AM
Have a great weekend.
9:47 AM
About Me
Name:
summersun70
Location:
United Kingdom
View My Profile
Previous Posts
Thoughts on Blair's 'Natural Successor'
Nice future?
Justice turned on its head
Invasion of Privacy???
Tracking Our Cash
A few facts from the World Processor
For Euro Sceptics Everywhere
The Truth Behind the UK 'Work Ethic'
Problems with Gmail
With friends like that ....
Archives
September 2005
October 2005
November 2005
December 2005
January 2006
February 2006
March 2006
April 2006
May 2006
June 2006
October 2006
Links to Other Sites
Blogger


Subscribe via Email



Powered by Yutter


Join the Blue Ribbon Online Free Speech Campaign!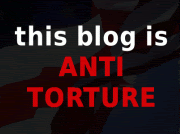 Join Us!
Join Us!


BlinkBits
BlinkList
Blogmarks
del.icio.us
Digg it
feedmelinks
Furl
Linkroll
ma.gnolia
Netvouz
Onlywire
RawSugar
reddit
Shadows
Simpy
Spurl
Yahoo MyWeb