Sunday, February 26, 2006


This puts religious intolerance into perspective

Why Can't I Own A Canadian?

Dr. Laura Schlessinger is a radio personality who dispenses advice to people who call in to her radio show. Recently, she said that, as an observant Orthodox Jew, homosexuality is an abomination according to Leviticus 18:22 and cannot be condoned under any circumstance. The link takes you to an open letter to Dr. Laura penned by a east coast resident, which was posted on the Internet. It's funny, as well as informative.
posted by summersun70 at 12:05 PM

0 Comments:
About Me
Name:
summersun70
Location:
United Kingdom
View My Profile
Previous Posts
An interesting comparison
Bird Flu News with a difference
Pioneers or hopeless cases?
Thoughts on Blair's 'Natural Successor'
Nice future?
Justice turned on its head
Invasion of Privacy???
Tracking Our Cash
A few facts from the World Processor
For Euro Sceptics Everywhere
Archives
September 2005
October 2005
November 2005
December 2005
January 2006
February 2006
March 2006
April 2006
May 2006
June 2006
October 2006
Links to Other Sites
Blogger


Subscribe via Email



Powered by Yutter


Join the Blue Ribbon Online Free Speech Campaign!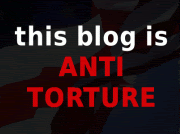 Join Us!
Join Us!


BlinkBits
BlinkList
Blogmarks
del.icio.us
Digg it
feedmelinks
Furl
Linkroll
ma.gnolia
Netvouz
Onlywire
RawSugar
reddit
Shadows
Simpy
Spurl
Yahoo MyWeb