Sunday, February 12, 2006


The Truth Behind the UK 'Work Ethic'



Work is no cure for poverty



• The number of people in work is at "record levels" according to the UK government. Meanwhile, official UK figures show 22% of people living in poverty, compared to 13% in 1979.

• 47% of employees have wages that, on their own, are insufficient to avoid poverty. 42% of employees rely on means other than their own wages to avoid poverty.

• In the 1970s and 1980s, around 4% of low-paid employees lived in poverty. Currently, 14% of low-paid employees live in poverty. (5% of all employees now live in poverty).

• Since the early 1970s GDP (national income) has doubled, but in real terms (ie allowing for inflation) the bottom 10% of jobs pay less now than in 1970. The minimum wage would have to be around £6.50 per hour to bring low-pay up to the 1970 level.

(Sources: Government DWP press release, Nov 2004; poverty.org.uk; Joseph Rowntree Foundation study, Nov 2004; Guardian, 14 Jun 2002)

Published at: anxietyculture.com


posted by summersun70 at 7:32 PM

0 Comments:
About Me
Name:
summersun70
Location:
United Kingdom
View My Profile
Previous Posts
Problems with Gmail
With friends like that ....
Talking of 'them' watching 'us' ......
Watched from all angles
More evidence of deceit
It was only a matter of time ....
What 'Free Speech' really means
50 most loathsome.....
Intelligent Design?
No 'tolerance' here
Archives
September 2005
October 2005
November 2005
December 2005
January 2006
February 2006
March 2006
April 2006
May 2006
June 2006
October 2006
Links to Other Sites
Blogger


Subscribe via Email



Powered by Yutter


Join the Blue Ribbon Online Free Speech Campaign!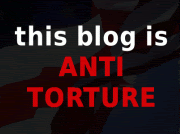 Join Us!
Join Us!


BlinkBits
BlinkList
Blogmarks
del.icio.us
Digg it
feedmelinks
Furl
Linkroll
ma.gnolia
Netvouz
Onlywire
RawSugar
reddit
Shadows
Simpy
Spurl
Yahoo MyWeb