Thursday, February 09, 2006


Watched from all angles

US plans massive data sweep

From: ChristianScienceMonitor February 09, 2006

By Mark Clayton

" The US government is developing a massive computer system that can collect huge amounts of data and, by linking far-flung information from blogs and e-mail to government records and intelligence reports, search for patterns of terrorist activity.

"The system - parts of which are operational, parts of which are still under development - is already credited with helping to foil some plots. It is the federal government's latest attempt to use broad data-collection and powerful analysis in the fight against terrorism. But by delving deeply into the digital minutiae of American life, the program is also raising concerns that the government is intruding too deeply into citizens' privacy.

"We don't realize that, as we live our lives and make little choices, like buying groceries, buying on Amazon, Googling, we're leaving traces everywhere," says Lee Tien, a staff attorney with the Electronic Frontier Foundation. "We have an attitude that no one will connect all those dots. But these programs are about connecting those dots - analyzing and aggregating them - in a way that we haven't thought about. It's one of the underlying fundamental issues we have yet to come to grips with."

"The core of this effort is a little-known system called Analysis, Dissemination, Visualization, Insight, and Semantic Enhancement (ADVISE). Only a few public documents mention it. ADVISE is a research and development program within the Department of Homeland Security (DHS), part of its three-year-old "Threat and Vulnerability, Testing and Assessment" portfolio. The TVTA received nearly $50 million in federal funding this year.
……

"What sets ADVISE apart is its scope. It would collect a vast array of corporate and public online information - from financial records to CNN news stories - and cross-reference it against US intelligence and law-enforcement records. The system would then store it as "entities" - linked data about people, places, things, organizations, and events, according to a report summarizing a 2004 DHS conference in Alexandria, Va.

…… But ADVISE and related DHS technologies aim to do much more, according to Joseph Kielman, manager of the TVTA portfolio. The key is not merely to identify terrorists, or sift for key words, but to identify critical patterns in data that illumine their motives and intentions, he wrote in a presentation at a November conference in Richland, Wash…….

…. the scope of ADVISE - its stage of development, cost, and most other details - is so obscure that critics say it poses a major privacy challenge…..

For the rest of this article see: csmonitor

As the headline says: "Will it go too far?"

Of course it will …..


posted by summersun70 at 2:50 PM

0 Comments:
About Me
Name:
summersun70
Location:
United Kingdom
View My Profile
Previous Posts
More evidence of deceit
It was only a matter of time ....
What 'Free Speech' really means
50 most loathsome.....
Intelligent Design?
No 'tolerance' here
Doesn't anyone care?
If only!
More on BB and Galloway
Stirring up the 'news'
Archives
September 2005
October 2005
November 2005
December 2005
January 2006
February 2006
March 2006
April 2006
May 2006
June 2006
October 2006
Links to Other Sites
Blogger


Subscribe via Email



Powered by Yutter


Join the Blue Ribbon Online Free Speech Campaign!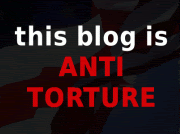 Join Us!
Join Us!


BlinkBits
BlinkList
Blogmarks
del.icio.us
Digg it
feedmelinks
Furl
Linkroll
ma.gnolia
Netvouz
Onlywire
RawSugar
reddit
Shadows
Simpy
Spurl
Yahoo MyWeb