Sunday, March 19, 2006


It Could Easily Happen Here .....



Chinese jaywalkers beware, your boss might punish you



BEIJING (AFP) - Jaywalkers in China beware. Crossing the street against the lights could lead to punishments at work, including being deliberately overlooked for a promotion and a loss of salary bonuses.

A draft traffic regulation in the eastern city of Nanjing, Jiangsu province, proposes that people repeatedly caught jaywalking or riding bikes through red traffic lights be reported to their employers, state media said Friday.

"Under the new rules, work promotions and bonuses could be denied for employees who are repeatedly reported for jaywalking," the China Daily reported.

China's law on road safety states that every work unit or company has the responsibility to educate their staff on traffic regulations, an official at Nanjing's traffic administration bureau told the paper.

"We are seeking cooperation with each (work) unit for a more efficient way of combating jaywalking," the official surnamed Zhang said........

The rest of this article is here: YahooNews

Now that's something Tony Blair hasn't thought of yet ......
.... but give him time ......
posted by summersun70 at 11:13 PM

1 Comments:
Hey,
i read most of ur postings and i liked them very much! i was just browsing some blogs but after reading ur blogs i did not go further. thanks for all those postings..... just wanted to let u know that i liked those.... nothing much to say as of now! bye....
11:32 PM
About Me
Name:
summersun70
Location:
United Kingdom
View My Profile
Previous Posts
The only possible outcome
Oh Dear!
More 'disclosures' ......
The Playground
The walls of Jericho
No 'flexibility' here
The True 'Reality'
Fundamentalism - the World View
This puts religious intolerance into perspective
An interesting comparison
Archives
September 2005
October 2005
November 2005
December 2005
January 2006
February 2006
March 2006
April 2006
May 2006
June 2006
October 2006
Links to Other Sites
Blogger


Subscribe via Email



Powered by Yutter


Join the Blue Ribbon Online Free Speech Campaign!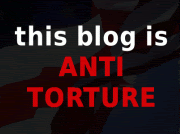 Join Us!
Join Us!


BlinkBits
BlinkList
Blogmarks
del.icio.us
Digg it
feedmelinks
Furl
Linkroll
ma.gnolia
Netvouz
Onlywire
RawSugar
reddit
Shadows
Simpy
Spurl
Yahoo MyWeb