Saturday, March 18, 2006


Oh Dear!

Russia: Creationism Finds Support Among Young

MOSCOW, March 10, 2006 (RFE/RL) -- Maria, a schoolgirl from St. Petersburg, is demanding that the Russian Education Ministry rewrite biology textbooks to include the view of creationism -- the belief that God created the universe and all living beings as described in the Bible.

Teaching only the theory of evolution, she says, violates freedom of conscience and religious rights, and therefore runs counter to the constitution.......



My Comments:



First the West gave Russia Capitalism. Now this.

Is this what 'freedom and democracy' is all about?

Seems that in today's World it probably is ......
posted by summersun70 at 1:42 PM

0 Comments:
About Me
Name:
summersun70
Location:
United Kingdom
View My Profile
Previous Posts
More 'disclosures' ......
The Playground
The walls of Jericho
No 'flexibility' here
The True 'Reality'
Fundamentalism - the World View
This puts religious intolerance into perspective
An interesting comparison
Bird Flu News with a difference
Pioneers or hopeless cases?
Archives
September 2005
October 2005
November 2005
December 2005
January 2006
February 2006
March 2006
April 2006
May 2006
June 2006
October 2006
Links to Other Sites
Blogger


Subscribe via Email



Powered by Yutter


Join the Blue Ribbon Online Free Speech Campaign!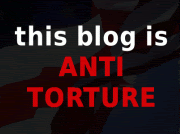 Join Us!
Join Us!


BlinkBits
BlinkList
Blogmarks
del.icio.us
Digg it
feedmelinks
Furl
Linkroll
ma.gnolia
Netvouz
Onlywire
RawSugar
reddit
Shadows
Simpy
Spurl
Yahoo MyWeb