Monday, March 27, 2006


Why So Long?



"Unwitting racism" by police in soldier's death



By Michael Holden

From: newsbox.msn.co.uk

LONDON (Reuters) - Police officers were guilty of serious failings and unwitting racism over the death of a black ex-soldier in their custody eight years ago, an independent watchdog ruled on Monday.

Christopher Alder, 37, a former paratrooper and Falklands War veteran, died on the floor of the custody suite at Hull's Queens Gardens police headquarters in April, 1998 after being arrested following a fight outside a nightclub.

His last moments were caught on closed circuit TV as he choked to death on blood and vomit resulting from injuries he had sustained in the earlier fracas while officers ignored him and carried on chatting.

In a damning report, Nick Hardwick, chairman of the Independent Police Complaints Commission (IPCC), described the pictures as "shocking and distressing".

"The most serious failings were by the four police officers who dealt with Mr Alder throughout his time in the custody suite," Hardwick said.

"I believe they were guilty of the most serious neglect of duty. Their behaviour has disgraced police officers and the police service as a whole. Their failures were personal and individual.

Humberside's Chief Constable apologised for the police's behaviour on the night and said he accepted all the IPCC's findings.

"I completely agree that the desired standard of compassion and care was not met on the night in question," Tim Hollis said, adding he too was appalled by CCTV footage of the death.

"The time is right for me publicly to apologise to Christopher Alder's family for our failure to treat Christopher with sufficient compassion and to the desired standard.

Five police officers were charged with manslaughter over the death in 2002 but later acquitted. They were also cleared of any wrongdoing by police disciplinary hearings, although these were also heavily criticised by the IPCC.

Hardwick said he did not believe the officers had assaulted Alder nor that their neglect had directly caused his death.

UNWITTING RACISM

But he said the men -- who had refused to cooperate with the IPCC's investigation -- had been guilty of unwitting racism.

"I believe the failure of the police officers concerned to assist Mr Alder effectively on the night he died were largely due to assumptions they made about him based on negative racial stereotypes," Hardwick said.

"I cannot say for certain that Mr Alder would have been treated more appropriately had he been white -- but I do believe the fact he was black stacked the odds more heavily against him.

Alder's sister Janet said the report was strong but there would have been even greater criticism had there been a public inquiry as the family had wanted.

She said the officers should be prosecuted, adding that she could clearly hear "monkey and chimpanzee noises" on the CCTV recordings as her brother lay dying.

"What I want to know is why this investigation is not going further and finding out who made those monkey noises," she told Sky News, saying she believed her brother would still be alive if he was white.

Hollis said police had now made "significant" improvements in how they dealt with people in custody since the incident.



My Comments:



As Christopher Alder's sister said, why

isn't

this investigation going any further? There are new grounds to do this, surely?

An apology,

8 years later

, is

just not good enough

.
posted by summersun70 at 9:48 AM

0 Comments:
About Me
Name:
summersun70
Location:
United Kingdom
View My Profile
Previous Posts
Global Warming - the issues behind catastrophe
A man who cares
The Freethought Philosophy
Iran - What are the Real Issues?
More on Jericho
Marketing 'Freedom'
It Could Easily Happen Here .....
The only possible outcome
Oh Dear!
More 'disclosures' ......
Archives
September 2005
October 2005
November 2005
December 2005
January 2006
February 2006
March 2006
April 2006
May 2006
June 2006
October 2006
Links to Other Sites
Blogger


Subscribe via Email



Powered by Yutter


Join the Blue Ribbon Online Free Speech Campaign!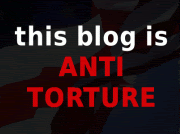 Join Us!
Join Us!


BlinkBits
BlinkList
Blogmarks
del.icio.us
Digg it
feedmelinks
Furl
Linkroll
ma.gnolia
Netvouz
Onlywire
RawSugar
reddit
Shadows
Simpy
Spurl
Yahoo MyWeb