Friday, April 28, 2006


Oh for Heavens Sake!

US says Iran top terror sponsor

"Iran is "the most active state sponsor of terrorism", according to the US state department's annual report on world terrorism........."

Why can't they just stop and think ....?

Or is thinking beyond their comprehension?

"The US report says other state sponsors of terrorism include Libya, North Korea, Sudan, Syria and Cuba........."



We all know Bush's future plans then, don't we....?





Will nothing stop them?

Tags:


posted by summersun70 at 2:18 PM

0 comments








Good News on Herceptin



Herceptin given European backing



From: BBCNews.UK

The breast cancer drug Herceptin has been backed for use in early stages of the disease by European regulators.

The drug, the subject of legal battles, won the recommendation from a European Medicines Agency (EMEA) committee in a record 27 days.

A licence for the drug, useful in about a fifth of cases, is expected to be issued by the EMEA within 90 days.

The National Institute of Health and Clinical Excellence will then rule on whether to recommend it for NHS use.

NICE has already started looking at whether Herceptin, which costs around £20,000 a year, is a cost-effective use of taxpayers' money and is fast-tracking its appraisal process.

This began in February when manufacturers Roche submitted its application to the European authorities.

Andrew Dillon, NICE chief executive, said: "We will be able to issue national guidance to the NHS on the use of Herceptin within weeks of the drug being licensed for safety by the EMEA."

Herceptin is already licensed for use in advanced breast cancer cases.

But its use in early stage disease has been the subject of high profile battles by women seeking access to the drug by legal disputes, and concerns that its effectiveness is over-hyped.

Health Secretary Patricia Hewitt intervened in the debate last October to say NHS bodies should not withhold the drug on cost grounds from patients whose doctors had recommended it.

But some trusts still continued to refuse patients the drug pointing to research which suggested its benefits were not as great has had been thought.

Earlier this month Ann Marie Rogers of Swindon, Wiltshire, won an Appeal Court ruling forcing her local primary care trust to find the disease.

Although the ruling does not force all trusts to fund the drug, it did say it would be irrational to treat one patient with it and not another.

But lawyers argued the judgment still left the door open for primary care trusts to refuse to find it if they provided a rational argument. ......



My Comments



The primary health care trusts who have refused women the drug have based their refusals purely on 'cost effectiveness', although their arguments have attempted to be scientific.

Let's hope this is one more step towards the time when all women who would benefit from Herceptin can get the drug without having to go through the lengthy and stressful business of fighting through the courts for what could be their right to life.

'Cost effectiveness' should never be the deciding factor in healthcare. I am a realist and I know that there is only so much money to go around in the NHS, but when Trust directors still take large cuts from what should be a service that benefits all, maybe

their

'cost effectiveness' should be considered long before it is applied to the welfare of patients.



Tags:


posted by summersun70 at 1:50 PM

0 comments







Thursday, April 27, 2006


Assault on the 'free' Web

From an email (verified as 'true')posted at: Urban Legends:

"Internet providers like AT&T and Verizon are lobbying Congress hard to gut Network Neutrality, the Internet's First Amendment. Net Neutrality prevents AT&T from choosing which websites open most easily for you based on which site pays AT&T more. Amazon.com doesn't have to outbid Barnes & Noble for the right to work more properly on your computer.

Politicians don't think we are paying attention to this issue. Many of them take campaign checks from big telecom companies and are on the verge of selling out to people like AT&T's CEO, who openly says, "The internet can't be free."

The free and open Internet is under seige — can you sign this petition letting your member of Congress know you support preserving Network Neutrality? Click here:

Save the Internet

Check out the rest of the post for more details...


Tags:


posted by summersun70 at 4:49 PM

0 comments







Wednesday, April 26, 2006


Remembering Chernobyl

Today has been the 20th anniversary of the terrible accident which took place at the Chernobyl Nuclear Power Plant on 26th April 1986.

Many papers and websites have posted articles in remembrance of Chernobyl, covering the accident, the after-effects, the environment, and effects today.

On the BBC.News website I found a story of one woman and her daughter. This is it:

Chernobyl voices:Lena and Anya Kostuchenko

Lena Kostuchenko, 39, and her daughter Anya, 19
Chernobyl zone evacuees in Kiev

"I was five months' pregnant when the accident occurred. My husband and I were spending the weekend at my mother's house in Kopachi (a village just south of the power station). We woke up on Saturday morning and decided to go to Chernihiv, the nearest big town, to buy maternity clothes.

At the bus stop we saw lots of fire engines and troop carriers on the main road. We waited and waited, but no bus came. Eventually a policeman told us there would be no buses, because there had been an accident.

There had been small accidents before, so we did not worry. We worked in the garden all day.

On the Sunday I had to go to work in Pripyat. Again there were no buses, so we set off on foot. But I began to feel very ill, before I had got half way. My husband helped me home, then walked to Pripyat alone.

When he got back, he said the town had been evacuated. By then I had got out of bed and wandered outside. Another policeman finally told me the truth - he said there was high radiation and pregnant women should get out at all costs. At that time I did not know what radiation was.



Abortions



Police were blocking the main road, but we drove to Ivankiv via back roads. Two days later I ended up in hospital. Doctors threw away my clothes, and "decontaminated" me with a cold shower.

There were lots of other pregnant women there. The doctors said all would have abortions, or induced births. They did some of the abortions quickly, then changed their mind and said we would all give birth, after all.

We went to Chop (on the Hungarian border) then to Mykolayiv (near the Black Sea). In each new town, I had to throw away the clothes I had bought in the last one. They must have been contaminated by my own radioactive body.

I gave birth to Anya two months early. She was big - 2.5kg (5.5lbs) and 49cm tall - but her nails had not formed and she was a yellowish colour, so she was put in an incubator. I was not allowed to see her for eight days.


Blood disease

Later, when we moved to Kiev, specialists hospitalised her on sight. Her haemoglobin count was about a quarter or a third of the normal level. At that time you could not say it was because of Chernobyl - it could be anything except Chernobyl. Much later a haematology professor told me I had been very unlucky: I was in the wrong place at the wrong time of my pregnancy.

Anya is like a house plant. She has a very rare blood disease and almost no immunity. In 2004 she caught meningitis and was in a coma for three days. A doctor told me it was all over, but she pulled through.

In the 1990s a law was passed, which promised benefits to Chernobyl invalids, but it said nothing about child invalids. Together with some other parents I formed an organisation, Flowers in the Wormwood, which successfully lobbied for the law to be changed.

There is a tendency now to play down the problem of Chernobyl, and, if possible, to forget it. Once the 20th anniversary has passed, I think the state will begin to withdraw support."



My Comments:



The lack of information and help given to the people of the Ukraine was inexcusable. And it was not only the leaders of the USSR who were living in a state of "it'll never happen to us"; a nuclear accident on this scale was, despite the Three Mile Island accident in the US, still deemed impossible (at least, by those who made the important decisions).

But a great deal of the blame for the 'shut down' of information by the USSR Government following the disaster was a direct result of the Cold War. Information and keeping it from one's enemy was deemed more important than millions of people's lives.

Today we live in an environment of growing mistrust.

This mustn't be used as an 'excuse' to allow a tragedy like this to occur again.


Tags:


posted by summersun70 at 4:36 PM

1 comments








Please Don't Attack Iran

As a citizen of the UK, I cannot take part in any US action to try to prevent Bush and his henchmen attacking Iran (although I'm sure that Tony will stand behind Bush all the way ....). But I am passing on the link below:

Tell Congress: Don't Attack Iran

As the post says: "Now is the time to tell Congress enough is enough - don't attack Iran!"

Please take this democratic action.

Before it is too late.

Tags:


posted by summersun70 at 10:49 AM

0 comments







Thursday, April 20, 2006


Poster

You can get this poster:




in downloadable form, and others like it here: AnotherPosterForPeace

Well worth a look.

Tags:


posted by summersun70 at 4:34 PM

1 comments







Wednesday, April 19, 2006


Good News

I've been away for a few days, staying with and acting as a birthing partner for a very good friend who has had a lovely baby daughter. I would love to post some pictures here, but the privacy of my friend and her daughter is obviously an issue.

So I will just say that I am very proud of both of them.




.................

And the normal cynical service will shortly be resumed .......
posted by summersun70 at 10:05 AM
0 comments





Sunday, April 02, 2006


On a lighter note ......

Late Grateful Dead leader's toilet stolen:
Associated Press

"SONOMA, California - The long, strange trip continues for Jerry Garcia's toilet. Police say the Grateful Dead leader's commode was stolen recently from a driveway along with three other toilets and a bidet, The Press Democrat newspaper reported Saturday.

Garcia's salmon-colored toilet was the subject of a legal battle before it was finally moved to Sonoma, to await shipment to a Canadian casino.

It's unclear if the toilet was swiped by a wayward Deadhead or a thief remodeling a bathroom. Police have no suspects or leads......."

Tags:


posted by summersun70 at 3:30 PM

1 comments








Here We Go ......



Government in secret talks about strike against Iran


By Sean Rayment, Defence Correspondent
(Filed: 02/04/2006)

The Government is to hold secret talks with defence chiefs tomorrow to discuss possible military strikes against Iran.

A high-level meeting will take place in the Ministry of Defence at which senior defence chiefs and government officials will consider the consequences of an attack on Iran.

It is believed that an American-led attack, designed to destroy Iran's ability to develop a nuclear bomb, is "inevitable" if Teheran's leaders fail to comply with United Nations demands to freeze their uranium enrichment programme.

Tomorrow's meeting will be attended by Gen Sir Michael Walker, the chief of the defence staff, Lt Gen Andrew Ridgway, the chief of defence intelligence and Maj Gen Bill Rollo, the assistant chief of the general staff, together with officials from the Foreign Office and Downing Street.

The International Atomic Energy Authority, the nuclear watchdog, believes that much of Iran's programme is now devoted to uranium enrichment and plutonium separation, technologies that could provide material for nuclear bombs to be developed in the next three years.

The United States government is hopeful that the military operation will be a multinational mission, but defence chiefs believe that the Bush administration is prepared to launch the attack on its own or with the assistance of Israel, if there is little international support. British military chiefs believe an attack would be limited to a series of air strikes against nuclear plants - a land assault is not being considered at the moment.

But confirmation that Britain has started contingency planning will undermine the claim last month by Jack Straw, the Foreign Secretary, that a military attack against Iran was "inconceivable".......

The rest of this article can be found here: Telegraph.co.uk



My Comments:



What is there to say ...... apart from,

why the hell doesn't someone stop this madness before it is too late?





Tags:


posted by summersun70 at 8:21 AM

3 comments








Rhodian Attic: "The Ground Zero Grassy Knoll"

Rhodian Attic: "The Ground Zero Grassy Knoll"

Please check this out.

Tags:


posted by summersun70 at 4:08 AM

1 comments








A Fight the French People Must Win



French left-wing vows more protests



PARIS (Reuters) - French left-wing parties rejected on Saturday a decision by President Jacques Chirac to modify a youth job law that has sparked a national crisis and said they would march to press for the measure to be scrapped.

Opposition groups said they would join students and unions in more mass protests set for April 4 despite Chirac's speech on Friday, which aimed to defuse a confrontation over the law that has put pressure on Prime Minister Dominique de Villepin.

Under the law employers can fire workers under 26 without reason during a two-year trial period. Chirac said he would sign it and then introduce a new one to create a one-year trial period and make employers justify any firing.

Chirac missed the point of the student protests, former Socialist finance minister Dominique Strauss-Kahn said.

"They don't want just a trial period shortened from two to one year. They want their work contract to be the same as other workers," he said after the left-wing meeting.......

This is what the new French Employment Laws plan to do:

French labour law row



"...... The CPE is a new work contract for under-26s with a two-year trial period. In that period, employers can terminate the contract

without having to offer an explanation

.

...... The government argues the measure will boost opportunities for young workers, many of whom can only find short-term contract work at best.

Some employers say they are reluctant to take on new staff because of the difficulties of firing them if they prove unsuitable or are no longer needed.

However, critics warn the new legislation could make it even harder for young people to find a permanent job, and it could be misused by larger employers.

A CSA poll in Le Parisien newspaper on Thursday suggested that 68% of French people wanted the government to withdraw the measure.

Trades unionists and student leaders say they fear it will lead to exploitation. They are calling for measures to stimulate job creation instead.......



Protests:



"Protesters, who numbered more than one million last Tuesday, say the First Job Contract (CPE) creates "Kleenex jobs" that make it easier for firms to dispose of young workers.....

Articles and debates on the controversial new employment laws can be found here: MSN-news;

BBC-news

;

BBC-31st March

; and in many other reports from

The BBC

.



My Comments:



I know where I stand on this issue.

France, for many years, has had a strong labour movement. French workers have enjoyed job security while many of us in Europe have seen our job security and our livelehoods eroded by harsh, capitalist laws passed by successive governments. The French workers and their strong trade unions have offered us hope that governments can be made to listen to workers.

Yes, it could be argued that, in today's world of harsh competition, constant change and the need for workers to be 'flexible', the old French employment guarantees are old-fashioned and self-defeating.

But I do not agree.

A World that is ruled by the power of the market is not a World worth living in, unless, of course, you are one of the few who control that market.

I hope the French people (the majority of whom do not want to see the new laws come into power) have the strength to win their protests.

Because, if they lose, what hope is there for the rest of us?


Tags:

Tags:


posted by summersun70 at 1:54 AM

0 comments



About Me
Name:
summersun70
Location:
United Kingdom
View My Profile
Previous Posts
We have moved!
Guardian Unlimited _ UK Latest _ Minister forced i...
The Sacred Moment: ON TORTURE
Have we become desensitized to the horrors of tort...
Amazing Amnesty International Ad Campaign
No Surprises...
David Cameron - 'man of the people' - well .... ma...
Blair begins covering his tracks .... again ....
Quotation Day!
Another Fine Mess?
Archives
September 2005
October 2005
November 2005
December 2005
January 2006
February 2006
March 2006
April 2006
May 2006
June 2006
October 2006
Links to Other Sites
Blogger


Subscribe via Email



Powered by Yutter


Join the Blue Ribbon Online Free Speech Campaign!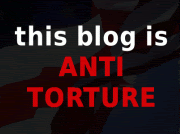 Join Us!
Join Us!


BlinkBits
BlinkList
Blogmarks
del.icio.us
Digg it
feedmelinks
Furl
Linkroll
ma.gnolia
Netvouz
Onlywire
RawSugar
reddit
Shadows
Simpy
Spurl
Yahoo MyWeb