Friday, April 28, 2006


Good News on Herceptin



Herceptin given European backing



From: BBCNews.UK

The breast cancer drug Herceptin has been backed for use in early stages of the disease by European regulators.

The drug, the subject of legal battles, won the recommendation from a European Medicines Agency (EMEA) committee in a record 27 days.

A licence for the drug, useful in about a fifth of cases, is expected to be issued by the EMEA within 90 days.

The National Institute of Health and Clinical Excellence will then rule on whether to recommend it for NHS use.

NICE has already started looking at whether Herceptin, which costs around £20,000 a year, is a cost-effective use of taxpayers' money and is fast-tracking its appraisal process.

This began in February when manufacturers Roche submitted its application to the European authorities.

Andrew Dillon, NICE chief executive, said: "We will be able to issue national guidance to the NHS on the use of Herceptin within weeks of the drug being licensed for safety by the EMEA."

Herceptin is already licensed for use in advanced breast cancer cases.

But its use in early stage disease has been the subject of high profile battles by women seeking access to the drug by legal disputes, and concerns that its effectiveness is over-hyped.

Health Secretary Patricia Hewitt intervened in the debate last October to say NHS bodies should not withhold the drug on cost grounds from patients whose doctors had recommended it.

But some trusts still continued to refuse patients the drug pointing to research which suggested its benefits were not as great has had been thought.

Earlier this month Ann Marie Rogers of Swindon, Wiltshire, won an Appeal Court ruling forcing her local primary care trust to find the disease.

Although the ruling does not force all trusts to fund the drug, it did say it would be irrational to treat one patient with it and not another.

But lawyers argued the judgment still left the door open for primary care trusts to refuse to find it if they provided a rational argument. ......



My Comments



The primary health care trusts who have refused women the drug have based their refusals purely on 'cost effectiveness', although their arguments have attempted to be scientific.

Let's hope this is one more step towards the time when all women who would benefit from Herceptin can get the drug without having to go through the lengthy and stressful business of fighting through the courts for what could be their right to life.

'Cost effectiveness' should never be the deciding factor in healthcare. I am a realist and I know that there is only so much money to go around in the NHS, but when Trust directors still take large cuts from what should be a service that benefits all, maybe

their

'cost effectiveness' should be considered long before it is applied to the welfare of patients.



Tags:


posted by summersun70 at 1:50 PM

0 Comments:
About Me
Name:
summersun70
Location:
United Kingdom
View My Profile
Previous Posts
Assault on the 'free' Web
Remembering Chernobyl
Please Don't Attack Iran
Poster
Good News
On a lighter note ......
Here We Go ......
Rhodian Attic: "The Ground Zero Grassy Knoll"
A Fight the French People Must Win
MSN helps Brits exercise their democratic rights ....
Archives
September 2005
October 2005
November 2005
December 2005
January 2006
February 2006
March 2006
April 2006
May 2006
June 2006
October 2006
Links to Other Sites
Blogger


Subscribe via Email



Powered by Yutter


Join the Blue Ribbon Online Free Speech Campaign!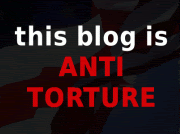 Join Us!
Join Us!


BlinkBits
BlinkList
Blogmarks
del.icio.us
Digg it
feedmelinks
Furl
Linkroll
ma.gnolia
Netvouz
Onlywire
RawSugar
reddit
Shadows
Simpy
Spurl
Yahoo MyWeb