Wednesday, April 19, 2006


Good News

I've been away for a few days, staying with and acting as a birthing partner for a very good friend who has had a lovely baby daughter. I would love to post some pictures here, but the privacy of my friend and her daughter is obviously an issue.

So I will just say that I am very proud of both of them.




.................

And the normal cynical service will shortly be resumed .......
posted by summersun70 at 10:05 AM

0 Comments:
About Me
Name:
summersun70
Location:
United Kingdom
View My Profile
Previous Posts
On a lighter note ......
Here We Go ......
Rhodian Attic: "The Ground Zero Grassy Knoll"
A Fight the French People Must Win
MSN helps Brits exercise their democratic rights ....
30 days to go ........
Testing
Life - but only at the right price?
Why So Long?
Global Warming - the issues behind catastrophe
Archives
September 2005
October 2005
November 2005
December 2005
January 2006
February 2006
March 2006
April 2006
May 2006
June 2006
October 2006
Links to Other Sites
Blogger


Subscribe via Email



Powered by Yutter


Join the Blue Ribbon Online Free Speech Campaign!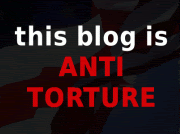 Join Us!
Join Us!


BlinkBits
BlinkList
Blogmarks
del.icio.us
Digg it
feedmelinks
Furl
Linkroll
ma.gnolia
Netvouz
Onlywire
RawSugar
reddit
Shadows
Simpy
Spurl
Yahoo MyWeb