Sunday, April 02, 2006


On a lighter note ......

Late Grateful Dead leader's toilet stolen:
Associated Press

"SONOMA, California - The long, strange trip continues for Jerry Garcia's toilet. Police say the Grateful Dead leader's commode was stolen recently from a driveway along with three other toilets and a bidet, The Press Democrat newspaper reported Saturday.

Garcia's salmon-colored toilet was the subject of a legal battle before it was finally moved to Sonoma, to await shipment to a Canadian casino.

It's unclear if the toilet was swiped by a wayward Deadhead or a thief remodeling a bathroom. Police have no suspects or leads......."

Tags:


posted by summersun70 at 3:30 PM

1 Comments:
Sorry to post here, but I couldn't find an email address. Thanks for linking to me—I really appreciate it!

I like your site, too—I'll add it to my blogroll.

Thanks again,
lee (olio)
1:39 PM
About Me
Name:
summersun70
Location:
United Kingdom
View My Profile
Previous Posts
Here We Go ......
Rhodian Attic: "The Ground Zero Grassy Knoll"
A Fight the French People Must Win
MSN helps Brits exercise their democratic rights ....
30 days to go ........
Testing
Life - but only at the right price?
Why So Long?
Global Warming - the issues behind catastrophe
A man who cares
Archives
September 2005
October 2005
November 2005
December 2005
January 2006
February 2006
March 2006
April 2006
May 2006
June 2006
October 2006
Links to Other Sites
Blogger


Subscribe via Email



Powered by Yutter


Join the Blue Ribbon Online Free Speech Campaign!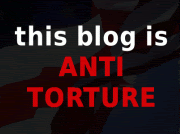 Join Us!
Join Us!


BlinkBits
BlinkList
Blogmarks
del.icio.us
Digg it
feedmelinks
Furl
Linkroll
ma.gnolia
Netvouz
Onlywire
RawSugar
reddit
Shadows
Simpy
Spurl
Yahoo MyWeb