Wednesday, April 26, 2006


Remembering Chernobyl

Today has been the 20th anniversary of the terrible accident which took place at the Chernobyl Nuclear Power Plant on 26th April 1986.

Many papers and websites have posted articles in remembrance of Chernobyl, covering the accident, the after-effects, the environment, and effects today.

On the BBC.News website I found a story of one woman and her daughter. This is it:

Chernobyl voices:Lena and Anya Kostuchenko

Lena Kostuchenko, 39, and her daughter Anya, 19
Chernobyl zone evacuees in Kiev

"I was five months' pregnant when the accident occurred. My husband and I were spending the weekend at my mother's house in Kopachi (a village just south of the power station). We woke up on Saturday morning and decided to go to Chernihiv, the nearest big town, to buy maternity clothes.

At the bus stop we saw lots of fire engines and troop carriers on the main road. We waited and waited, but no bus came. Eventually a policeman told us there would be no buses, because there had been an accident.

There had been small accidents before, so we did not worry. We worked in the garden all day.

On the Sunday I had to go to work in Pripyat. Again there were no buses, so we set off on foot. But I began to feel very ill, before I had got half way. My husband helped me home, then walked to Pripyat alone.

When he got back, he said the town had been evacuated. By then I had got out of bed and wandered outside. Another policeman finally told me the truth - he said there was high radiation and pregnant women should get out at all costs. At that time I did not know what radiation was.



Abortions



Police were blocking the main road, but we drove to Ivankiv via back roads. Two days later I ended up in hospital. Doctors threw away my clothes, and "decontaminated" me with a cold shower.

There were lots of other pregnant women there. The doctors said all would have abortions, or induced births. They did some of the abortions quickly, then changed their mind and said we would all give birth, after all.

We went to Chop (on the Hungarian border) then to Mykolayiv (near the Black Sea). In each new town, I had to throw away the clothes I had bought in the last one. They must have been contaminated by my own radioactive body.

I gave birth to Anya two months early. She was big - 2.5kg (5.5lbs) and 49cm tall - but her nails had not formed and she was a yellowish colour, so she was put in an incubator. I was not allowed to see her for eight days.


Blood disease

Later, when we moved to Kiev, specialists hospitalised her on sight. Her haemoglobin count was about a quarter or a third of the normal level. At that time you could not say it was because of Chernobyl - it could be anything except Chernobyl. Much later a haematology professor told me I had been very unlucky: I was in the wrong place at the wrong time of my pregnancy.

Anya is like a house plant. She has a very rare blood disease and almost no immunity. In 2004 she caught meningitis and was in a coma for three days. A doctor told me it was all over, but she pulled through.

In the 1990s a law was passed, which promised benefits to Chernobyl invalids, but it said nothing about child invalids. Together with some other parents I formed an organisation, Flowers in the Wormwood, which successfully lobbied for the law to be changed.

There is a tendency now to play down the problem of Chernobyl, and, if possible, to forget it. Once the 20th anniversary has passed, I think the state will begin to withdraw support."



My Comments:



The lack of information and help given to the people of the Ukraine was inexcusable. And it was not only the leaders of the USSR who were living in a state of "it'll never happen to us"; a nuclear accident on this scale was, despite the Three Mile Island accident in the US, still deemed impossible (at least, by those who made the important decisions).

But a great deal of the blame for the 'shut down' of information by the USSR Government following the disaster was a direct result of the Cold War. Information and keeping it from one's enemy was deemed more important than millions of people's lives.

Today we live in an environment of growing mistrust.

This mustn't be used as an 'excuse' to allow a tragedy like this to occur again.


Tags:


posted by summersun70 at 4:36 PM

1 Comments:
Very thought provoking.
4:59 PM
About Me
Name:
summersun70
Location:
United Kingdom
View My Profile
Previous Posts
Please Don't Attack Iran
Poster
Good News
On a lighter note ......
Here We Go ......
Rhodian Attic: "The Ground Zero Grassy Knoll"
A Fight the French People Must Win
MSN helps Brits exercise their democratic rights ....
30 days to go ........
Testing
Archives
September 2005
October 2005
November 2005
December 2005
January 2006
February 2006
March 2006
April 2006
May 2006
June 2006
October 2006
Links to Other Sites
Blogger


Subscribe via Email



Powered by Yutter


Join the Blue Ribbon Online Free Speech Campaign!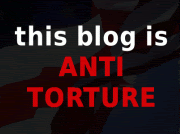 Join Us!
Join Us!


BlinkBits
BlinkList
Blogmarks
del.icio.us
Digg it
feedmelinks
Furl
Linkroll
ma.gnolia
Netvouz
Onlywire
RawSugar
reddit
Shadows
Simpy
Spurl
Yahoo MyWeb