Monday, May 22, 2006


Are we being deliberately pointed in the wrong direction?

Much has been made of the Video released by the Pentagon last Wednesday which ostensibly shows footage of the Boeing 757 hitting the Pentagon:




I have made a Google Notebook collection of just a few comments made in response to an article called Plane Spotting posted at Guardian Unlimited.

Obviously there are mixed reactions to the video, ranging from my own "So where's the plane?", to those who think that anyone who thinks there was a conspiracy here 'must be a nut'.

But what several commentators pointed out seems to me to be much more important than 'spot the plane', and that is

"Why has this video been released at this precise time? And, what are they trying to distract our attention from?"



I would guess that:

a) They want to increase the general public's fear at a time when it may be wavering a little ....

b) Iran .......?

But this Administration (and ours in the UK) is so devious, it the answer could be almost anything....




Tags:


posted by summersun70 at 4:04 PM

4 Comments:
I like your analysis and I tend to agree with you that
the question really is why now ... and why did it took that long to get this out.
4:17 PM
Actually it was released as a result of a lawsuit filed by a conservative group under the law here in the US known as "The Freedom Of Information Act". The name of the group that filed the lawsuit is "Judicial Watch".

The only question I have is why wasn't it released from the very beginning. But no, I do believe the official version of the story, my only suspicions in regard to 9/11 is that the government may have known ahead of time an attack was coming, though not precisely when or where, and did nothing to stop it and may have used it for their own poitical purposes. Note, the operative phrase, I stress, is "may have".

But no, Bin Laden is responsible, I have no doubt about that whatsoever.
4:18 PM
Pagan is right, even though I doubt they would have released it if they didn't want to. Many here are questioning if 9/11 was allowed or even planned by our government. One of the theories was that a missile, not a plane, hit this building. In regards to the twin towers, video from the ground that day is saying that witnesses believe the towers were brought down by controlled demolition, not from the planes.
7:38 AM
Yes, I've seen the videos and the analysis of the explosions- very convincing.
8:05 PM
About Me
Name:
summersun70
Location:
United Kingdom
View My Profile
Previous Posts
New Enquiry begins into the death of Dr David Kell...
A case of mistaken identity.
Wired News Publishes Damning Docs From EFF vs AT&T...
Do we really need classes on 'Core British Values'...
Laura needs to get out more.....
The Care Crisis
Chuck Pennacchio Tells it like it is
Yes, sure is weird ......
These People are Dangerous
Colbert Roasts Bush - the video
Archives
September 2005
October 2005
November 2005
December 2005
January 2006
February 2006
March 2006
April 2006
May 2006
June 2006
October 2006
Links to Other Sites
Blogger


Subscribe via Email



Powered by Yutter


Join the Blue Ribbon Online Free Speech Campaign!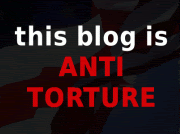 Join Us!
Join Us!


BlinkBits
BlinkList
Blogmarks
del.icio.us
Digg it
feedmelinks
Furl
Linkroll
ma.gnolia
Netvouz
Onlywire
RawSugar
reddit
Shadows
Simpy
Spurl
Yahoo MyWeb