Thursday, May 18, 2006


A case of mistaken identity.

The man in the video below - Mr Guy Goma - appeared on the BBC News 24 program after a mix-up led his being mistaken for an expert on internet music downloads.

Mr Goma was an applicant for a job at the BBC who accidentally found himself on live television when he was ushered into the studio, instead of Guy Kewney, the editor of Newswireless.net.

Earlier this month, Britain's High Court awarded a victory to Apple Computer in a lawsuit against Apple Corps, The Beatles' commercial arm and the BBC had intended to interview Mr Kewney fo rhis reaction to this. However, after a mistake at a reception desk, employees brought Mr Goma to the studio instead. He had been waiting in a reception area for his job interview.

After BBC News 24 consumer affairs correspondent Karen Bowerman ostensibly welcomed the apparent expert, there was a Kafkaesque moment in which Mr Goma winced and tried to open his mouth as if to explain.

When the presenter asked if he was surprised by the verdict, a befuddled Mr Goma managed to offer that he was "very surprised."

Meanwhile, the real Mr Kewney watched the exchange in shock from outside the studio.

But Mr Goma's performance later swept the Internet in part because he simply pressed on, offering the best answers he could and growing more confident in his punditry as the interview progressed.

Now, the network is putting Mr Goma back on the air after he became a news story unto himself and Mr Goma has agreed to return and discuss his bizarre experience.

And he doesn't have to worry whether or not he got the job he was actually applying for, because Britain's tabloids have already put him to work. The Sun newspaper offered Mr Goma a punditry platform beneath a story headlined the "Big Bluffer."

Mr Goma has offered to speak on a variety of subjects, offered snap assessments on Saddam Hussein's trial ("He deserves to face justice"); Prince Harry ("It is difficult for him as everything he does is watched") and Britain's Human Rights Act ("We should treat each other as we wish to be treated.")

parts taken from: MailOnSunday

Here is the video of the original interview and note Mr Goma's shocked expression.



The video is now one of the highest-viewed by 'Brits' on the internet. Not surprising really. We have a good sense of irony after all.

I wish Mr Goma lots of luck in his new career. I reckon he deserves it!





Tags:


posted by summersun70 at 6:10 PM

1 Comments:
This is great, your post made my day!
There is something very human in this occurance defying the perfection of our over-technical controled society
6:19 AM
About Me
Name:
summersun70
Location:
United Kingdom
View My Profile
Previous Posts
Wired News Publishes Damning Docs From EFF vs AT&T...
Do we really need classes on 'Core British Values'...
Laura needs to get out more.....
The Care Crisis
Chuck Pennacchio Tells it like it is
Yes, sure is weird ......
These People are Dangerous
Colbert Roasts Bush - the video
Oh for Heavens Sake!
Good News on Herceptin
Archives
September 2005
October 2005
November 2005
December 2005
January 2006
February 2006
March 2006
April 2006
May 2006
June 2006
October 2006
Links to Other Sites
Blogger


Subscribe via Email



Powered by Yutter


Join the Blue Ribbon Online Free Speech Campaign!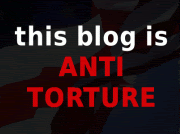 Join Us!
Join Us!


BlinkBits
BlinkList
Blogmarks
del.icio.us
Digg it
feedmelinks
Furl
Linkroll
ma.gnolia
Netvouz
Onlywire
RawSugar
reddit
Shadows
Simpy
Spurl
Yahoo MyWeb