Sunday, May 14, 2006


Laura needs to get out more.....

Laura Bush doesn't believe bad polls on husband

WASHINGTON (Reuters) - U.S. First lady Laura Bush said on Sunday she does not believe opinion polls showing her husband's approval ratings at record low levels.

Interviewed on Fox News Sunday, Laura Bush said she did not think people were losing confidence in President George W. Bush, despite a series of polls showing support for him at its lowest point in his five-year presidency and among the lowest for any president in the past 50 years.

"I don't really believe those polls. I travel around the country. I see people, I see their responses to my husband. I see their response to me," she said.

"As I travel around the United States, I see a lot of appreciation for him. A lot of people come up to me and say, 'Stay the course'.......

see the rest of this article here: MSNNewsUK

Laura, you really need to talk to more intelligent people.




Tags:


posted by summersun70 at 8:31 AM

2 Comments:
no one has to ask others,,,she can find the answer within her self....
or no one is watching the news nowadays ...nice blog
3:14 AM
She neglects to mention that these "public" appearances are pre-screened to weed out all dissenters.
2:31 PM
About Me
Name:
summersun70
Location:
United Kingdom
View My Profile
Previous Posts
The Care Crisis
Chuck Pennacchio Tells it like it is
Yes, sure is weird ......
These People are Dangerous
Colbert Roasts Bush - the video
Oh for Heavens Sake!
Good News on Herceptin
Assault on the 'free' Web
Remembering Chernobyl
Please Don't Attack Iran
Archives
September 2005
October 2005
November 2005
December 2005
January 2006
February 2006
March 2006
April 2006
May 2006
June 2006
October 2006
Links to Other Sites
Blogger


Subscribe via Email



Powered by Yutter


Join the Blue Ribbon Online Free Speech Campaign!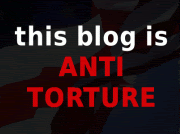 Join Us!
Join Us!


BlinkBits
BlinkList
Blogmarks
del.icio.us
Digg it
feedmelinks
Furl
Linkroll
ma.gnolia
Netvouz
Onlywire
RawSugar
reddit
Shadows
Simpy
Spurl
Yahoo MyWeb