Tuesday, May 23, 2006


A Leak Too Far ......

Yesterday,Wanadoo, one of the biggest internet service providers in the UK, announced that they had discovered a security leak in their system.

In fact, the leak, which led to full names and passwords of some 20,000 people being published online, had been discovered by Wanadoo technicians a week ago, but the company waited several days to admit their discovery.

What is worse is that it appears that no-one knows how long the leak had existed before it was discovered:

"Internet postings from some customers speculated that the loophole, which seems to have emanated from Portugal, may have lain undiscovered for as long as two years."

Wanadoo's statement reads as follows:

"Wanadoo would like to reassure customers that this was an isolated incident and as soon as we were made aware of the problem, the information was removed from the public domain," the company said in a statement. "An investigation is currently taking place to uncover how this happened."

Well, forgive me if I show scepticism for Wanadoo's assurances.

How can a company assure its customers that they are able to provide good security and investigate adequately when things go wrong when, not only have they failed so outrageously in the past, but their technicians failed to spot a massive 'loophole' like this

for years

....?

I think it's time Wanadoo's 2 million customers took their custom elsewhere ....


Tags:


posted by summersun70 at 10:36 AM

1 Comments:
Seems if they cared about security, perhaps they should have had someone checking the net via search engines to see if anything that shouldn't be on the net was? Possibly two years? They don't deserve to be in business.
7:34 AM
About Me
Name:
summersun70
Location:
United Kingdom
View My Profile
Previous Posts
Are we being deliberately pointed in the wrong dir...
New Enquiry begins into the death of Dr David Kell...
A case of mistaken identity.
Wired News Publishes Damning Docs From EFF vs AT&T...
Do we really need classes on 'Core British Values'...
Laura needs to get out more.....
The Care Crisis
Chuck Pennacchio Tells it like it is
Yes, sure is weird ......
These People are Dangerous
Archives
September 2005
October 2005
November 2005
December 2005
January 2006
February 2006
March 2006
April 2006
May 2006
June 2006
October 2006
Links to Other Sites
Blogger


Subscribe via Email



Powered by Yutter


Join the Blue Ribbon Online Free Speech Campaign!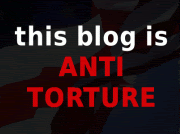 Join Us!
Join Us!


BlinkBits
BlinkList
Blogmarks
del.icio.us
Digg it
feedmelinks
Furl
Linkroll
ma.gnolia
Netvouz
Onlywire
RawSugar
reddit
Shadows
Simpy
Spurl
Yahoo MyWeb