Friday, May 19, 2006


New Enquiry begins into the death of Dr David Kelly

MP to investigate Dr Kelly's death

Hélène Mulholland for The Guardian Unlimited
Friday May 19, 2006

A backbench MP is to investigate the "unanswered questions" from the official inquiry into the death of weapons scientist Dr David Kelly.

The former Liberal Democrat environmental spokesman Norman Baker today revealed his decision to stand down from the shadow cabinet two months ago was based on a quest to establish the "truth" behind Dr Kelly's death.

Mr Baker said he wanted to return to the issue because the 2003 Hutton inquiry had "blatantly failed to get to the bottom of matters".

He vowed to question ministers and to unearth new facts in a bid to establish the "truth" of the case.

Dr Kelly was found dead on July 18 2003 after being named as the possible source of a BBC story on the government's Iraq dossier.

Later that month Lord Hutton was appointed head of an independent inquiry into the events surrounding Dr Kelly's death. After a two-month inquiry, Lord Hutton concluded the scientist had taken his own life.

Oxford coroner Nicholas Gardiner subsequently looked into the possibility of reopening the inquest into Dr Kelly's death, but after reviewing the evidence with the lord chancellor, decided that there was no case for doing so.

Mr Baker explained that he had decided to wait until he relinquished his environmental role before embarking on an investigation to find out the "truth" that the Hutton inquiry had failed to deliver.

"It did not answer questions," he told Guardian Unlimited today.......

...... Mr Baker admitted he already holds a "number of theories" about the scientist's death, but declined to speculate so early into his investigation, which began two months ago just after he stood down from his shadow post.....

...... "I have long been unhappy about the sequence of events and I was unhappy at the time about the way the Hutton inquiry was conducted and I wanted to free up some time to look into this," he said.......

The rest of this article can be found at The Guardian Unlimited

My

Comments:



All I can say is that I wish Mr Baker a successful outcome to his enquiry ..... and a long and happy life ......



Tags:


posted by summersun70 at 4:25 PM

1 Comments:
Why not. Salut
6:52 PM
About Me
Name:
summersun70
Location:
United Kingdom
View My Profile
Previous Posts
A case of mistaken identity.
Wired News Publishes Damning Docs From EFF vs AT&T...
Do we really need classes on 'Core British Values'...
Laura needs to get out more.....
The Care Crisis
Chuck Pennacchio Tells it like it is
Yes, sure is weird ......
These People are Dangerous
Colbert Roasts Bush - the video
Oh for Heavens Sake!
Archives
September 2005
October 2005
November 2005
December 2005
January 2006
February 2006
March 2006
April 2006
May 2006
June 2006
October 2006
Links to Other Sites
Blogger


Subscribe via Email



Powered by Yutter


Join the Blue Ribbon Online Free Speech Campaign!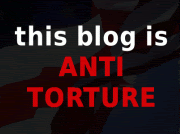 Join Us!
Join Us!


BlinkBits
BlinkList
Blogmarks
del.icio.us
Digg it
feedmelinks
Furl
Linkroll
ma.gnolia
Netvouz
Onlywire
RawSugar
reddit
Shadows
Simpy
Spurl
Yahoo MyWeb