Sunday, June 04, 2006


Another Fine Mess?

Chemical bomb suspects deny attack plot

LONDON (Reuters) - Two brothers suspected of plotting to make a chemical bomb for an attack in Britain have denied all accusations, their lawyers said on Sunday, as police continued to search their home.

The men, aged 23 and 20, were held during a dawn raid on Friday when more than 250 police officers, some in chemical protection suits, stormed their house in east London.

The 23-year-old brother was shot in the shoulder during the raid, one of the biggest operations since last July's suicide attacks in London, although police said it was not related.

Specific intelligence had suggested the house might have been used to make a toxic bomb for an attack in Britain, police sources said.

"He says there's absolutely not a word of truth in any of it," the wounded brother's lawyer Kate Roxburgh told reporters. "He says the police are not going to find anything because there is nothing to find".

His brother's lawyer, Julian Young, said earlier his client had also denied he was involved in any terrorism plot, adding: "To date I have seen no evidence showing that he has been".

Both men are being questioned at London's top security Paddington Green police station after the wounded brother was moved there from hospital on Sunday.

Police said they were still concentrating their search on the suspects' house in Forest Gate, an ethnically mixed area with a sizeable Muslim population. They searched the men's work places on Saturday.

Officers are looking for "some form of viable chemical device" that could kill -- a conventional bomb laced with toxic material, a police source told Reuters.

Both men's lawyers rejected newspaper reports that the 23-year-old suspect had been shot by his brother in a scuffle with police.

"When he was shot he was standing on the stairs, his brother was a couple of stairs up and behind him," Roxburgh said, describing the report as "absolute nonsense".

British firearms police have been under the spotlight since they shot dead an innocent Brazilian man, Jean Charles de Menezes, in the weeks following last year's suicide attacks. They wrongly identified him as a suicide bomber.

Young said the case struck him as similar to the Menezes shooting.

Asan Rehman, a spokesman for a family arrested from a neighbouring house but then freed, told Reuters the two brothers, were Muslims and of Bangladeshi origin.

Police have said nothing suspicious was found in an initial search of the house and that neighbours are not in danger.

My Comments

First, I hope that if something incriminating is found ... eventually .... that it will have been found in a fair and honest way ......

That what is 'found' is actual evidence which can truly be seen to justify raiding people's homes ready to shoot to kill.

That, if and when it is agreed that no evidence of bomb making equipment can be found, the brothers are not held on other charges which appear to have been produced purely as 'justification' for the raid and the shooting.

That this wasn't simply another dreadful case of 'act first and think later' or that the brothers didn't come under suspicion purely because they were young, muslim men.

Because that would be totally unacceptable.



Tags:


posted by summersun70 at 8:56 AM

0 Comments:
About Me
Name:
summersun70
Location:
United Kingdom
View My Profile
Previous Posts
Female Circumcision Can Never Be Right!
Purity, Bigotry and Misogyny
Be Sure to Cancel Your Credit Cards Before You Die...
The World is so much bigger than me .....
A Leak Too Far ......
Are we being deliberately pointed in the wrong dir...
New Enquiry begins into the death of Dr David Kell...
A case of mistaken identity.
Wired News Publishes Damning Docs From EFF vs AT&T...
Do we really need classes on 'Core British Values'...
Archives
September 2005
October 2005
November 2005
December 2005
January 2006
February 2006
March 2006
April 2006
May 2006
June 2006
October 2006
Links to Other Sites
Blogger


Subscribe via Email



Powered by Yutter


Join the Blue Ribbon Online Free Speech Campaign!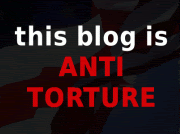 Join Us!
Join Us!


BlinkBits
BlinkList
Blogmarks
del.icio.us
Digg it
feedmelinks
Furl
Linkroll
ma.gnolia
Netvouz
Onlywire
RawSugar
reddit
Shadows
Simpy
Spurl
Yahoo MyWeb