Thursday, June 08, 2006


David Cameron - 'man of the people' - well .... maybe ...

Cameron outlines new 'equality'

David Cameron has outlined his desire for equality and redistributive taxation to show how he plans to shake up the Tory party.

.... Mr Cameron ... said that while he wanted greater equality and redistribution, that did not mean penalising the super-rich.

"My view is that the greatest concern we should have is not the gap between David Beckham's wages on the one hand, and someone on benefits on the other," he said.

"I don't think making the top 1% richest poorer makes the 10% poorest richer."

[try saying that quickly without stumbling!]

".... Cameron also confessed to liking the music of socialist protest singer Billy Bragg.

He also revealed that Kirsty MacColl's version of Bragg's A New England almost made it on to his list of eight favourite records for his recent appearance on BBC Radio 4's Desert Island Discs.

Defending his choice, he added: "The idea that you can't like the music of people who don't agree with you politically would kind of limit your musical choices a bit." ....

[ It sure would!]

The whole article can be found at news.bbc.co.uk

Cameron sure is a 'man of the people' ..... isn't he ......?

I could say that it is easy to listen to Billy Bragg and enjoy his music while you are lounging in your expensive student 'digs' without a care in your enclosed little World. However, it's a bit different when Bragg's lyrics actually validate your own experiences.

But that would be too cynical .... wouldn't it ....?



Tags:


posted by summersun70 at 6:53 AM

0 Comments:
About Me
Name:
summersun70
Location:
United Kingdom
View My Profile
Previous Posts
Blair begins covering his tracks .... again ....
Quotation Day!
Another Fine Mess?
Female Circumcision Can Never Be Right!
Purity, Bigotry and Misogyny
Be Sure to Cancel Your Credit Cards Before You Die...
The World is so much bigger than me .....
A Leak Too Far ......
Are we being deliberately pointed in the wrong dir...
New Enquiry begins into the death of Dr David Kell...
Archives
September 2005
October 2005
November 2005
December 2005
January 2006
February 2006
March 2006
April 2006
May 2006
June 2006
October 2006
Links to Other Sites
Blogger


Subscribe via Email



Powered by Yutter


Join the Blue Ribbon Online Free Speech Campaign!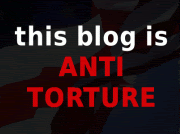 Join Us!
Join Us!


BlinkBits
BlinkList
Blogmarks
del.icio.us
Digg it
feedmelinks
Furl
Linkroll
ma.gnolia
Netvouz
Onlywire
RawSugar
reddit
Shadows
Simpy
Spurl
Yahoo MyWeb