Friday, June 02, 2006


Female Circumcision Can Never Be Right!

Female mutilation is 'birth risk'

Female genital mutilation increases the risk of complications during childbirth and infant mortality, the World Health Organization (WHO) has warned.

Women who have had the procedure are more likely to need Caesareans and the death rate among their babies is up to 50% higher, it said in a report.

The study, reported in the Lancet, involved 30,000 African women.

The practice is common in parts of Africa, where some believe it will maintain a girl's honour.

'Torture'

The report is the first of its kind to look into the long-term health consequences of female genital mutilation (FGM).

The WHO described FGM as a form of "torture" that must be stamped out, even if performed by trained medical personnel.

"By medicalising it, we will be endorsing this practice, this violation of a child's body and a basic human right of an individual and I think that's the worst thing we can possibly do," Joy Phumaphi, WHO assistant director-general for family and community health, told the BBC.

Women were studied in six countries in Africa - Burkina Faso, Ghana, Kenya, Nigeria, Senegal and Sudan.

However, Egyptian doctor Professor Munir Falsi denies that type 1 or type 2 FGM, which he calls "female circumcision" is cruel, or dangerous.

"With type 1 and type 2, there is no problem whatsoever with pregnancy or childbirth," he told the BBC's World Today programme, pointing out that 90% of Egyptian women are circumcised.

"Most of the complications are with type 3, which is understandable," he said.

See the rest of this article here: News.BBC.UK



My Comments:



This is the 21st Century. Yet some men are still differentiating between different 'types' of female mutilation - as if any of them should be considered okay!

I am a great believer in respecting cultural differences, BUT, when women are still tortured, mutilated and even killed in the name of culture or religion, this cannot be ignored.

What is it about women that many men fear so much? Our sexuality? Do they think this gives us power over them?

If so, then they have only themselves to blame ... not us!



Tags:


posted by summersun70 at 11:42 AM

0 Comments:
About Me
Name:
summersun70
Location:
United Kingdom
View My Profile
Previous Posts
Purity, Bigotry and Misogyny
Be Sure to Cancel Your Credit Cards Before You Die...
The World is so much bigger than me .....
A Leak Too Far ......
Are we being deliberately pointed in the wrong dir...
New Enquiry begins into the death of Dr David Kell...
A case of mistaken identity.
Wired News Publishes Damning Docs From EFF vs AT&T...
Do we really need classes on 'Core British Values'...
Laura needs to get out more.....
Archives
September 2005
October 2005
November 2005
December 2005
January 2006
February 2006
March 2006
April 2006
May 2006
June 2006
October 2006
Links to Other Sites
Blogger


Subscribe via Email



Powered by Yutter


Join the Blue Ribbon Online Free Speech Campaign!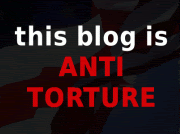 Join Us!
Join Us!


BlinkBits
BlinkList
Blogmarks
del.icio.us
Digg it
feedmelinks
Furl
Linkroll
ma.gnolia
Netvouz
Onlywire
RawSugar
reddit
Shadows
Simpy
Spurl
Yahoo MyWeb