Sunday, June 18, 2006


Have we become desensitized to the horrors of torture?

"It is not true, as many in the Arab world believe, that the United States has embarked on a reckless campaign of torture and abuse of its Arab prisoners of war. But what has happened—a slow slide from coherent, consistent standards for interrogation and treatment of prisoners to a sometimes ad-hoc, occasionally brutal search for information at all costs—should warrant public outcry. That it has not suggests either that this shift doesn't interest us because it affects outsiders, or that we no longer consider torture or near-torture to be beyond the bounds of civil conduct."

The statement above is the conclusion to an in-depth 'interactive primer on American interrogation'. The whole article, plus an audio link, can be found at Slate Magazine.

It makes for disturbing reading and must surely question the belief that some of us still hold that 'we' in the West uphold the values of a 'civilsed World'.



Tags:


posted by summersun70 at 7:11 PM

1 Comments:
好秘书 中国呼吸网 肿瘤网 中国皮肤网 癌症康复网 工作总结 肺癌 肝癌 胃癌 肾癌 食道癌 直肠癌 结肠癌 胰腺癌 卵巢癌 宫颈癌 乳腺癌 子宫癌 皮肤癌 鼻咽癌 贲门癌 白血病 骨癌 膀胱癌 前列腺癌 甲状腺癌 脑瘤 尿道癌 舌癌 喉癌 牙癌 胆囊癌 胆管癌 外阴癌 阴茎癌 葡萄胎 淋巴瘤 口腔癌 扁桃体癌 睾丸肿瘤 绒毛膜癌 黑色素瘤 癌症 肿瘤 感冒 支气管炎 气管炎 哮喘 肺癌 肺炎 肺结核 打鼾 鼻炎 咳嗽 咽炎 肺心病 肺气肿 鼻窦炎 鼻息肉 扁桃体炎 喉炎 支气管扩张 肺水肿 肺脓肿 肺不张 尘肺病 肺栓塞 鼻咽癌 鼻窦炎 呼吸衰竭 呼吸道感染 呼吸困难 口咽癌 咽部异物 喉癌 喉麻痹 喉头水肿 新生儿窒息 胸腔积液 气胸 胸膜炎 鼻疖 咯血 胸膜癌 急性会厌炎 禽流感 麻疹 风疹 猩红热 百日咳 呼吸机 氧气机 喉梗阻 个人工作总结 半年工作总结 年终工作总结 述职报告 秘书
7:15 PM
About Me
Name:
summersun70
Location:
United Kingdom
View My Profile
Previous Posts
Amazing Amnesty International Ad Campaign
No Surprises...
David Cameron - 'man of the people' - well .... ma...
Blair begins covering his tracks .... again ....
Quotation Day!
Another Fine Mess?
Female Circumcision Can Never Be Right!
Purity, Bigotry and Misogyny
Be Sure to Cancel Your Credit Cards Before You Die...
The World is so much bigger than me .....
Archives
September 2005
October 2005
November 2005
December 2005
January 2006
February 2006
March 2006
April 2006
May 2006
June 2006
October 2006
Links to Other Sites
Blogger


Subscribe via Email



Powered by Yutter


Join the Blue Ribbon Online Free Speech Campaign!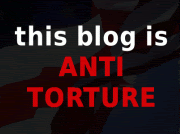 Join Us!
Join Us!


BlinkBits
BlinkList
Blogmarks
del.icio.us
Digg it
feedmelinks
Furl
Linkroll
ma.gnolia
Netvouz
Onlywire
RawSugar
reddit
Shadows
Simpy
Spurl
Yahoo MyWeb